Have you been hacked?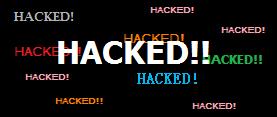 Malaysia
November 23, 2011 9:51pm CST
Having many account either an online account or offline account is very normal nowadays. As we are living with many account, most of the time, we assume that our account is safe if the money in our bank account remain and not disappear suddenly or we can still open our facebook like normal. But there are security researchers found that nearly 5 million sets of username and password which were compromised and those data were collected from places like Torrent dump or Pastebin where hackers love to upload those stolen accounts at. So, how sure are you that your accounts never been hacked? Or have you ever encounter such a situation where your account been hacked and lost something due to that? What you have done to protect your account? Your view please.
8 responses

• United States
24 Nov 11
I am very protective. I keep my AV updated and run regular scans. I never enter sensitive information online unless I am at a secure site. I preview all mail and never open e-mails I don't recognize and NEVER open any attachments unless it is from a trusted source. I am very wary of phishing and never open a link to a site from an e-mail such as PayPal. I access those sites directly from my browser, not an email message. I use very convoluted passwords for sensitive sites and important accounts. I do all my personal computing at home and rarely, if ever, access personal info from a public computer or hot spot. In short, I do NOT trust anyone or anything on the internet. I don't frequent social networking sites such as Facebook, etc. and don't try to make everyone and their brother my 'friend' nor do I accept any and every invitation. So, yeah, I'll admit it, I'm paranoid, but *knocking on wood* I am safe.


• Bhubaneswar, India
24 Nov 11
Hi Yspmyl

There are two segments on your discussion. For the Bank Account, Well, I do not have an online account but their data can get hacked and there is nothing much I can do here. On my personal level, the emails, the other accounts on different sites - I try to keep changing my passwords at fixed time gaps. And on my PC I use encryption features provided by Windows XP and also keep my Anti Virus updated so that the chances of losing some vital information are lessened. On my last job as an employee, everyones official email id was hacked in 2007. We found out later that this was done by our ex-Technical Head to sabotage the company we were with. That day I learned a lesson - whenever leaving an organization or another employee leaves the organization, it is always advisable to change the passwords of everything just to be on the safer side.


• Malaysia
25 Nov 11
Hi thesids,

I think online bank account will be safer when they provide a device to generate code whenever you need to login to you online bank account. With the combination with passwords and code generated, it is a lot safer than just use passwords to login. I never heard a bank account with such device being hacked but frequently with bank only use password to login. So, I only choose bank that provide such a device. From the case you mentioned, I think if the hacker is from the IT department, they should be easily login to your e-mail account, because they should have the administrator right or master password to login to your e-mail, so, even you have changed the passwords before you left the company, they should still be able to do something with your account.
@momof3kids
, It is possible if the virus sent to your is a tojan horse type of virus, then whoever hacker that sent the virus to you can steal information, including passwords and username, they can also use your computer as a botnet to perform automated spamming. So, it is better to look for a good antivirus to remove whatever suspected trojan infected files from your computer.

• United States
24 Nov 11
I have been hacked sometimes because I receive messages from friends when I ask them about that they say that they don't know about what I am talking about. Maybe I am hacked or maybe they I am no sure. But there are people that dedicate their life to do that kind of things so we to have careful and change our password often.

• India
27 Nov 11
I was not hacked yet now. Who knows when I am going to be hacked. I doesn't care much on my mail ID because it has no such useful contents. SO I doesn't care when I am hacked.

• Malaysia
28 Nov 11
It is hard to tell whether our account ever be hacked. I think if our account is not really important, no one will really care about it whether it is safe or unsafe. But if you have friends on your e-mail account, it is better to keep it safe so that it will not affect your friends if it is hacked. You can check your username whether is hacked or not from a site called pwnedlist.com. I have checked mine, and luckily they are safe.



• India
24 Nov 11
So far none of my accounts have been hacked. Thanks to God, but it does not give any guarantee that it would never be hacked. I have done nothing to protect my account as because I do not how to do it.

• Malaysia
25 Nov 11
Hi! That is quite risky to you account since you doing nothing to protect them, at least you should change your passwords after sometime. Whenever you use or login to your account, you login information like username and password might go to someone who able to hijack the information. So, if you change them frequently, even they have got your correct old passwords, they can't do anything with it.


• Malaysia
25 Nov 11
That happen to me too, I knew it because they use my e-mail account to sent our spamming mail to many of my friends, and the funny part is they also sent a copy to my e-mail account. I noticed it very quickly and I changed my password and inform my main provider and so far it is still safe.

• Philippines
24 Nov 11
Never experience to be hacked and hoping that won't happen but my cousin yahoo mail was hacked.The hacker keep sending mails to us about asking money.The mail was so suspicious so no one attempt to reply.She contacted the yahoo admin about it and hopefully there will be immediate and positive response regarding this matter.

• Malaysia
25 Nov 11
Hi! That is something really bad. I think he should change her password more frequent if there are such a suspicious activity from her mail. For instant what she can do to stop her e-mail account being use by the hacker is to change her password immediately.