A child like you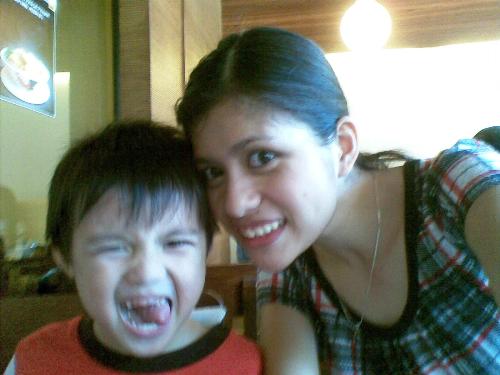 Philippines
November 24, 2011 1:49pm CST
Would you want your child to be exactly like you? As for me... I'd pass. I was way too broody, depressed, insecure and a bit suicidal back then before my hubby found me in the edge of self-destruction. I would rather have a happy and fulfilled child. What about you?
3 responses

• Philippines
30 Nov 11
Hi, there!

I am not a parent yet but if I would imagine my kid to be exactly like me, well, I want him/her to just copy my strong attributes only. Hehehe..

As if it would be possible. I think, if I can see in my future child any bad attributes or anything, I would do my best to correct it and teach my child the good ways making him/her a loving person. I also want him/her to be self fulfilled.

• Philippines
12 Jan 12
I also wish that my son would copy mine and his dad's strong attributes too. lolz

• Philippines
29 Nov 11
Being a parent, I want what's best for my children. I have 3 of them. But, I can't make my children who I want them to be. They have so many unique and special traits and so far even they are still very young, they have manage growing up so well. I just advise them to enjoy being young and the life they have and to be content of what we have.

• Philippines
12 Jan 12
I want the best too for my son. Still I always ask for his opinion and let him decide.

• Canada
25 Nov 11
I would not mind a child like me, at all. I was great as a teenager, enjoyed being on my own, listening to my own music, did not give a damn about peer pressure, and stayed out of trouble. A lot of people have told me that if they'd had kids like me, their lives would have been a lot easier.

• Philippines
12 Jan 12
Sounds like you had a great teen life. Good for you.