the sweet theif..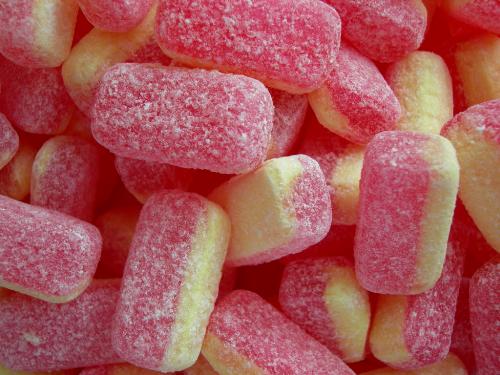 November 25, 2011 6:21am CST
We have a charity box in work.. it's a little box that is filled with sweets, and you pay £1 for a bag of sweets, into the little box. Once every 2 weeks, the guy from the charity comes and fills up the box again, or else takes the original box away, and replaces it with a new one. It's a great scheme, because it keeps everyone happy having little sweets for anyone feeling peckish. They also have nuts and chocolate in it too.. and it also lets us be able to give to charity etc. However, the guy came to collect it the other day.. took it away. Replaced it with a new one.. and drove off. Or so I thought! He walked back in and told me that the box was £5 short!! SHORT!! Which means someone, or people, actually took bags of sweets without paying! I was completely mortified! It was me he obviously said it to, as I'm in reception, and I know he knew it wasn't me "stole" them.. but at the same time it was still fairly embarrassing. I just think this is completely appalling! Stealing in the first place, when you wouldn't lift sweets without paying in a shop.. but to actually steal from what is essentially a charity box? Disgraceful. What do you think of this?
7 responses


• Philippines
7 Dec 11
Utterly disgraceful. Absolutely hideous!!!! Outrageous!!! How are you my dear friend. I've lost you in BB and i'm not sure how to get in touch with you anymore, oh there's twitter and facebook! Anyway, stealing from a charity is really disgraceful and i can't imagine who would ever do that. It's really shameful. It happens here too in our country and i think it's more common here than there. Well i hope God will forgive that dishonest person and pierce his heart with guilt. Missing you.

•
27 Nov 11
That is a disgrace! We also have one of those in our canteen which I never buy from anyway as I cannot have treats until after my gall bladder surgery but, I would hope people wouldn't do that in our office as I you would think these are all people who have jobs - it is not like they are unemployed with no money!!! : (

• India
26 Nov 11
Hai friend..That's a most hateful behaviour in this world...Stealing...If they have no cash, That person should not took sweet from there...Or pay the cash from buying others in that box...That person did a cruel job...Stealing is a bad habbit...So You should find that person and force the manager to take some action...That robbing attitude will surely applied by that person on the jobs...So be careful... All the best....... :-)

• Philippines
26 Nov 11
For me really not good in it by sweet food you might get involve in ant.

• Philippines
26 Nov 11
its a lot more serious i think ..others would really take advantage of the situation where they could easily get something without much effort...i guess we should be more aware about giving our trust to others

• Bulgaria
25 Nov 11
Well, could it be that someone just forgot to pay for the sweets? And yes people wouldn't steal from a shop (some would actually haha) but here it is easier to do it so maybe someone was tempted to take the sweets without paying. It sucks that the money were for charity so that's even lower :( But I hope it was just someone who forget the pay and not someone who stole from the charity box and took sweets without paying for it. Happy Mylotting!