Will you tell lies for money?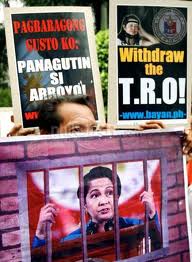 Philippines
November 29, 2011 11:52am CST
DOJ Secretary Leila de Lima is trying to prevent the Arroyo couple from leaving the country. Despite the fact that the ex-president's attending doctors keep on testifying the real physical condition of Gloria. But what is happening right now is NOT ALL MEDICAL PRACTITIONERS believe that the ex-president is really in bad condition and the treatment couldn't really be done here in the country. Some questions easily come in to my mind asking myself, is this for real? Are Arroyo's doctors simply telling lies for money?
No responses