alergy

Indonesia
3 responses

• Philippines
20 Dec 11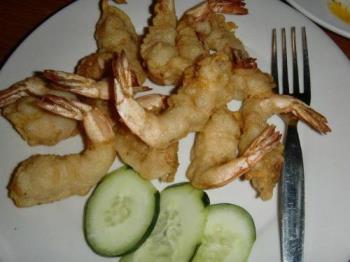 So you have allergies with seafood! My goodness! This means you can't ever enjoy eating my favorite lobster in coconut oil and my favorite shrimp tempura or camaron rebosado. So sad for you!

They are great tasting! Nevertheless if they cause you allergies don't touch at all. It is good for you to deprive yourself of those great tasting dish rather than suffer allergies.


• Indonesia
29 Dec 11
You should avoid foods that make you allergic. You are definitely not comfortable, if you feel itchy. Did you ever go to the doctor? If so, what your doctor's advice to you? If you have not, you better go to the doctor immediately. If you want, overcome your allergies.

• Indonesia
5 Dec 11
Allergie are very disturbing, Mybe you can consult to doctor. So that you know what you souuld do. For a while,you should avoid, foods that make you allergic. Hopefully your allergies can be cured. You should.immediately consult a doctor, if you want to get well soon.