Looking for confirmation in who?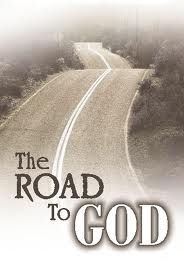 Philippines
December 9, 2011 8:43am CST
What road are you taking to full your dream? are you waiting for confirmation from someone else or following your own heart? Confirmation! On your way remember this one.On one of these street-after you've started on your way, God will likely confirm, "this is the way."You'll know it."This is call confirmation."do you know many Christians go through their entire life never once having received God's will in advance of a decision.( On the contrary, they are often the most mature and Holy Saint.) Why God work this way with some folk? We don't know, but perhaps He trusts them. After all, We are interested in the fastest way to get to our destination. God is most interested in the journey with us. The Roman Road has been all but forgotten by most Christan.It's speaks of Power. The Power of God. The Power that's lives within us. It speaks of life. How to live it. How to control it. Where to obtain it. It speak of freedom. Freedom from bondage. Freedom from sin. Freedom found only in Jesus. If we take the Roman Road for our Life. The Roman Road is the only kind that Jesus ever really offered. Which Road your, your friend or others? Share your story!!
No responses