The Truth Makes You Free...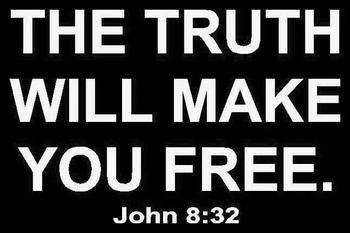 Philippines
December 13, 2011 7:55am CST
Ignorance is caused by sin. When people don't understand the world around them, they become afraid. Fear comes from not knowing the truth. Such fear often leads to anger and violence as people try to defend themselves against what they fear. Ignorance exists only where God is not known. But knowing God causes you to understand the meaning of life. When God is first in your life, then the world is no longer a strange and frightening place.
4 responses


• United States
26 Dec 11
Yes I agree with you. Ignorance leads to a lot of suffering. But when people are able to understand things then life is better. Knowing the meaning of life is a big relief for a lot of people. We are then able to have a wonderful purpose.

• Philippines
14 Dec 11
I wonder about people some time. Human is weak and ignorant of the problem they cause in their life by the sin so easy to come by.They became a setting duck for Satan to attack. Yes, God will set you free if you want to be free. God can remove ignorance.

• Philippines
13 Dec 11
God's word will set us free ,if we know the truth .We will not be ignorance,against to it if we allow our self to know God,understand what he says,love Him and care what He says..Through God's truth we know sin,and the salvation He gives..