Do u one have laptop?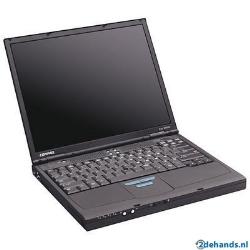 Hyderabad, India
November 20, 2006 5:41pm CST
what is the model n year of u laptop
3 responses

• India
22 Nov 06
Your discussion is thought provoking.your topic is unique one.i expect you would get good number of responses.i saw your previous topics also.your ideaology is good.i expect you have good education qualification.please add me as a friend.the demand for mylot is increasing mainly due to the members like you.you have good professional skills.it will be better if u add some related pictures to the topics.how could you gather the topics?in what fields do you have interest I take it as a golden apportunity to respond to ur topic.the unique person like u designs the future society.your topics are creating a zeal in youth.your wonderful ideas surely bring a good respective mylot. By the by in the discussions you keep interest on the topic title.it gives the total summary of the topic keep youthful topics at the night hours because generally youth will be before the moniters at the last hours of the day. In the morning session u keep interest on business oriented topics because at that time more number of professionals in softwares,business will be viewing the mylot. If ur discussion is creative one then they can offer a opportunity to you We will come to a mutual understanding. you give reply for all my topics and I will do so for u. Ok dear, bye.