Advocado and cats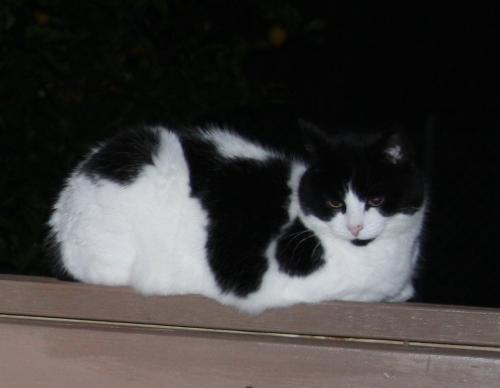 Australia
December 19, 2011 12:24am CST
Cats are naturally attracted to alluring smell of ripe advocados , however advocados contain persin whuich is a fatty acid which is extremely harmful to cats...some symptoms of advocado poisoning is vomiting, diarrhoea and respiratory distress. So if you like your advocado keep it away from your cats...
7 responses

• Adelaide, Australia
19 Dec 11
Oh dear! So that's probably what happened to our last cat!

If I tell my wife that I killed the cat, I'll never live it down. Did this happen to a cat of yours? Yes, cats seem to like foods that are more oily for some reason. They never seem to go for salads, but like cooked vegetables quite a bit.

• Australia
19 Dec 11
hahaha, you better keep quiet I think

no this has never happened to me my cats have always been very fussy eaters....


• Adelaide, Australia
19 Dec 11
Better keep any cats locked up inside from now on... there's some avocado trees lurking out the back somewhere.

My wife loves cats... I can't stand them, therefore we had one!




• Australia
19 Dec 11
Thank you kmeeks, I love my cat very much, she is my baby...



• United States
19 Dec 11
Well, this one is no problem for me since I can't stand avocados myself. I can't imagine what good they are for anything, but I guess it depends on what you were acclimated to as a child. But for me,

ugh. Of course I should admit I have always been a picky eater.


• United States
19 Dec 11
I could swear I read somewhere in a discussion just a couple of days ago that someone's cat ate there advocado, but they said the cat was ok. We don't eat advocado's, but will put it on my list of things to make sure the cats never have any. Thank you

• Philippines
19 Dec 11
yes i believed that! coz we have a avocado tree, whenever it gets riped we share some to our cats they love avocado but i dont see any problem, to them whenever they eat avocado