Do you know new TV channel about lifeOk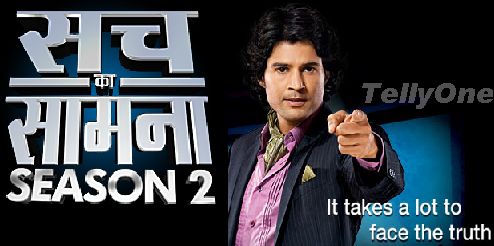 India
December 23, 2011 11:26am CST
I am watching a live program or reality show that is "Sach Ka Samna" . I like this program because the brave person accepting the truth and telling all truth here. In this show ask 21 questions and the participation should tell truth and the machine will check it. The timing of the show is night 10 O'clcok. I also want to go in this show but not know the procedure. Because I also want to tell all truth of my life before the public and earn more money.
3 responses

• Delhi, India
24 Dec 11
Hi! I have not watched the show as such, though I saw its promos. I have seen its earlier episodes, when it was banned mid-way due to some objections. You please need not try to go to this show, else everyone will know the 'real' you.


• India
24 Dec 11
You are right laddu in the mid the show is closed but now again start and really it is very hard question asks in the show and danger also like your affair with any girl before marriage danger question. AHha....I want to go because there is lot of money and face the reality of life.

• India
24 Dec 11
hi fanta, i remember this serial sometime back in one of the channels. I didn't like few questions which were too personal or hurting the sentiments of the closed ones of the participants. So I wasn't / am not a follower of this show. LifeOk & Sonic are the new channels which I saw while scanning. I like programs which are infotainment rather than the saas bahu soaps.

• India
24 Dec 11
Yes few questions are very danger and personal but participant can earn the money also after giving the right answer.

• Philippines
24 Dec 11
No, i did not know that tv, i do not know if that is through internet or worldwide.. i have not yet look or heard a first time...