Fear of swimming!

India
January 9, 2012 7:27am CST
about 4 years back,i went to an amusement park and got on a water themed ride,(i was always afraid especially when water fell on my face (when it enters my nose,i usually panic and my heartbeat elevates) and then i fell off the ride and went doooooooown into the water, ran out of breath and desperately tried to resurface , and my friend helped me up and i was breathing so damn hard. Ever since that incident , my fear of water grew more and i felt scared when my body(to the chest) submerged underwater and it felt so cold and frozen... I went on tour with my dad's friends and we went to a swimming pool, they told me they'll teach me swimming and asked me to breathe in and put my head underneath the water... and i was so damn scared and I refused and acted like a chicken... I've never bothered to learn swimming, help me overcome my fear!! its terrible and I know swimming is a vital skill, HELP!
3 responses

•
9 Jan 12
You are not alone! I'm not a young man and I've never been able to swim. I have had a fear of water since childhood and I've never been able to overcome it. I know it's all about confidence and it looks so easy when other people swim past without a care in the world while I stand there like a lemon. My fear is deepseated and whilst I would love to be able to swim I don't know if I ever will.

•
9 Jan 12
BoboMama, I have tried, believe me! My biggest fear seems to be the water getting up my nose. I only have to stand in a swimming pool and I start hyperventilating. Any suggestions?

• India
9 Jan 12
The best way is to go for a swimming camp. yu wil find people with this fear. when you all are together you will feel confident. belief is the key.!

• India
10 Jan 12
Believin in yourself! go to a camp where there are people in age group.you will feel more comfortable with people with same fears...

• Philippines
16 Jan 12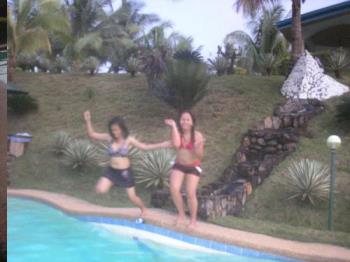 Indeed swimming is a vital skill. But if you have developed some kind of fear I think you will truly find it quite hard to learn swimming unless you help yourself. God and find a trusted swimming instructor who could help you resolve your problem. Once you learn swimming, you will certainly overcome your fear. It is not yet too late, you just have to make the first move to overcome your fear.

Don't miss the joy of swimming it is a fun thing.