Yard sales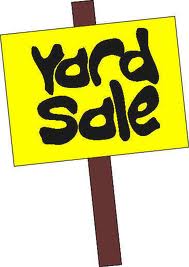 United States
January 21, 2012 3:24pm CST
I am thinking about having a yard sale tomorrow, I was going to have one today but had too much going on this morning and it started to get too late in the afternoon. Does anyone have good tips for a successful yardsale? I have been looking up ideas online all day. I have also been putting prices on everything, I didn't realize how much junk I had until I started going through it all. Also what is the best time of day to have one?
5 responses

• Australia
21 Jan 12
I have had a couple of yard sales, they can be a lot of fun, I asked neighbours if they wanted to join in so I had about eight houses plus four friends in my yard selling things, my advice to you is watch because we had a few things just taken and one thing that was popular was a box of freebies I had there for people to go through, things that I didn't think was worth putting prices on and nearing the end of the day I made thing cheaper to try and get rid of the things left...Good luck, have fun.

•
21 Jan 12
Yard sales don't seem to be a popular thing in Britain but we do have a lot of car boot sales where a community centre, school or a farmer makes land available for cars to pay a fee and put the things that originally come from their houses on a table for people to peruse and possibly buy at ridiculous prices. Much the same as a yard sale but more people tend to come.


• United States
22 Jan 12
make sure you have lots of ones and change handy - so many people buy with tens and twenties - for fifty cent items.

• Brazil
22 Jan 12
Yard sales are all about meeting new people and negotiating. Put prices a little steep so you incentivate someone to come talk to you. Learn about the people you have around you. Start the sale not thinking about making money but thinking about making some new contacts!