Have you ever talked your way out of a ticket?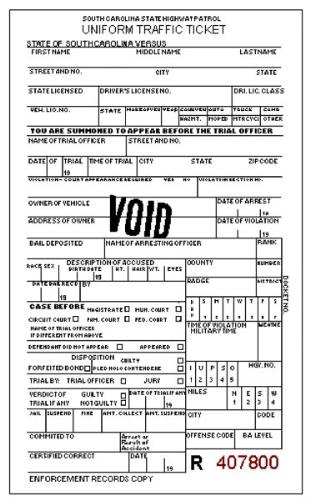 United States
January 30, 2012 7:58am CST
I have a few times, one occasion I was on my way to my lawyers office and it was a road I had never been down, well it was a school zone I was behind a school bus and drove around the bus thinking I was out of the zone and started going faster, well the cop saw me and motioned for me to pull over, I was only 5 over but that was enough. I explained to him what happened and he let me go with a warning. but before that he walked back to his car to check my license (they always do) and I started crying (I was 6months pregnant) he saw that i was crying and he was like oh please don't cry i wasn't gonna give you a ticket. second time I was on my way to work and i was on the high way going with the traffic and everyone was going 80 when it was 75 i got pulled over because it was in a construction site, the cop asked why I was speeding i told him that I was going with traffic, and he said well this is a construction site you need to slow down, he too let me off with a warning. both times were a few weeks apart and both tickets if I had gotten them would have been really expensive. I cried that time too, I wasn't even trying to cry but because I was pregnant I was really emotional.
1 response

• Canada
30 Jan 12
Not for myself, but I did fir my husband once. lol