My daughters little girls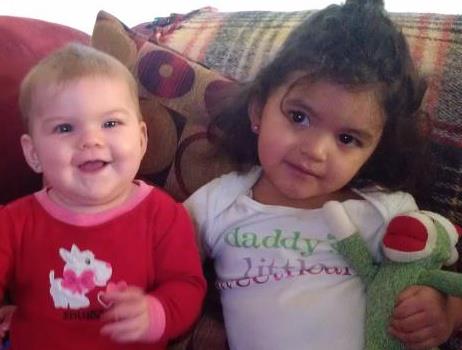 United States
February 6, 2012 9:46am CST
I just had to show a picture of my beautiful 2 little grandbaby girls. Trinity is 2 and Lexi is 6 months here. Trinity come on Thanksgiving and Lexi came on July 4th. My daughter is expecting her 3rd and hopefully last. Wonder if it will be a holiday baby too LOL
3 responses

• Jacksonville, Florida
6 Feb 12
They are so darn adorable! =) Such pretty names too. You must be a great grandmother and a very happy one too with those 2 little angels in your life.

• United States
6 Feb 12
Such cute little girls. I hope the next one comes on a holiday also. They might appreciate it when they get older and get married. Their husband will have a way to remember their birthday.

• United States
8 Feb 12
I had my first daughter Elizabeth on a holiday are you ready??? LABOR DAY Sept 5th 1973. Won't ever forget that day LOL yea I hate they are in Kansas and I am in Florida but I just sent them a huge box off so they do get pampered.


• United States
8 Feb 12
Thank you Sam. I got to be with her when she had Trinity. They told me I could hold her and I said no not until the momma does. But it was sure hard. LOL I had 5 babies and loved every minute of each baby time.