God's Word is protected.

Philippines
February 12, 2012 12:52am CST
Whatever God says in His Word will revealed,will happen and proven. Like when He said Jesus is to be born of a virgin Matthew1:21. Gives people eternal life to those who will believe and accept Jesus John1:12. And will never perish John10:28. And also those who does not believe will be damned and will be in Hell when they die.. And everything what He said is true.. Because It is truth what He says and inspiring His Word.2TIM 3:16 People will reject Bible,never read,or they burn or through away...Even the Bible is rejected God's Word is still remain and forever and ever...Psalms 119:160.
2 responses

• Philippines
12 Feb 12
Relatively works on our spiritual life and I must admit that I need a bit of it to make me realized about things which I feel as if they are being emptied due to the fact that I've lost time to constantly visit him and even say a little prayer each night.

• Philippines
12 Feb 12
Well, you have another day and time to change and you know what you are doing and even you are busy you can do time to read the Bile and confession to God at any time

• Philippines
16 Feb 12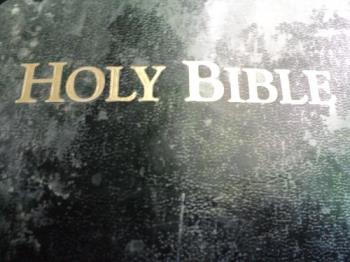 Yes it protected. It is God's Word and will remain forevermore. the Bible stands and will always stand. It will stand even if this world ends and Jesus will judge us on the basis of this Holy Book. Those who mock the Bible have to worst day of their life on the judgement day.