Vegetables recipe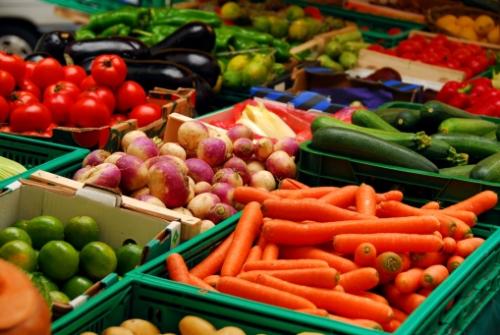 Philippines
5 responses

• Romania
28 Feb 12
Hello jhen-jkc! At myLot we are not allowed/supposed to talk about recipes. Read the disscusions guideline for more important information. It only takes about 20 minutes. Have a nice day :)

• Chile
6 May 12
I don´t have to give you recipes (not allowed here) to help a bit. I love to cook. To begin with, I prefer fresh veggies, then frozen. I don´t like canned veggies at all. They can ruin a good dish. You can make delicious soups and creams with veggies (the ones you have in the fridge). When I blend them, I add a bit of milk or cream and top it either with grated cheese or croutons. Chunky soups can be a whole meal. Check at the web for minestroni, the most awesome and easy italian soup.

• Philippines
11 Mar 12
wow that is so sweet of you cooking meal for your family, well one of the easiest recipe i have for veggies is the seafood and veggy salad, you just need lettuce tomato some shrimp or crab meat and hard boild eggs, and if you want to add carrots or ripe maggoes that will do and plus cheese, then for the dressing you can use mayo or yogurt, very easy yet super tasty


• Philippines
28 Feb 12
Sorry friend but I can not give you some yummy recipes because it is in the terms of this discussion that recipes are not permitted to be discussed here.I have so many recipes discussed before yet all are void and erase.