The American TV series about Sherlock Holmes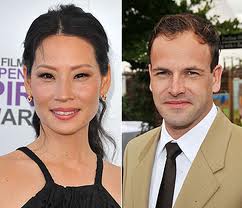 Guangzhou, China
February 29, 2012 2:00am CST
There is a TV series about Sherlock Holmes and it is called Elementary. Hard to believe that Watson is a female. And Watson is starring by Lusy Liu. It is very creative that Sherlock Holmes has a female partner

6 responses

• Boise, Idaho
29 Feb 12
There is a book about Holmes and a female who helps him. Watson played by Lusy Liu huh? Interesting. The book I am talking about is called The Beekeeper's Apprentice and it is by Laurie R. King.

• Boise, Idaho
1 Mar 12
She did well being a vamp.

• Boise, Idaho
29 Feb 12
Yes, there was a book written with Watson as a female and from her standpoint. Lusy Liu as Watson, eh? Interesting. Sherlock has been done so many times it is getting alittle old but to bring it back with these changes is interesting.

• India
20 Apr 12
It is quiet interesting to see Watson as a female, but the series quiet good, a modern adaptation of Sherlock Holmes ..

• China
29 Feb 12
I remember Watson was a man and a doctor.They must stay true to original work.I don't know if they do so to pander to some people's need .

• Philippines
29 Feb 12
Kinda weird, because we're used to Watson as a guy? Well, anyway, I like Lucy Liu, so why not?

Well, now, Sherlock would have to say, "Elementary, Ms. Watson?"

• Philippines
4 May 12
Yeah, I heard about this- I wonder why they called it Elementary though.. And it's a new twist- John being a girl, bow all those John/Sherlock pairing fans would be glad that they might even be together.