Samsung galaxy s2 or 7 Plus Tablet???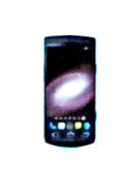 Philippines
March 2, 2012 1:57am CST
I am in a dilemma right now. I wanted to upgrade my gadgets, but i cannot yet make up my mind whether to get a smartphone or a tablet?? Gosh, i have done a lot of reviews already surfing the net ans asking friends for their opinions. I still don't know what to buy. I like the S2 because it's really a phone (with its size and all its functionalities) but I also like the tablet because of the wider screen and resolution for movies and photos which i love to watch conveniently. However, the 7 plus tab does have a non-replaceable battery which somehow i don't like. The prices of each unit are more or less the same (which fits my budget) so i am actually just choosing for the right model for me! Whew!! What will i get myself? Help!
No responses