It seems that there is something wrong with Microworkers now

Guangzhou, China
March 4, 2012 8:19pm CST
Today when I wanted to confirm to finish a task in Microworkers, then it didn't show that my task was confirmed like usual. The page is back to the frontpage. This is very disappointing since I can't do any tasks now. Do you have the same problem like me?
4 responses

• Philippines
8 Mar 12
I'm doing a task for about four hours ago, and after submitting my finish task it say's the website is gone. I was surprised I thought I was in a illegitimate site again since I'm newbie and Microworkers. But I just log in now and I did it. Maybe they are just do some improvement in their website.

• Philippines
20 Mar 12
Thanks for choosing me as yoir best response friend. Have a nice day!


•
5 Mar 12
Not really the same problem but when it comes to rating the workers. I have posted my concerns in my previous posts , please let me know your suggestions.


• United States
8 Mar 12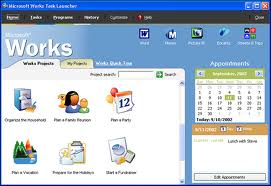 well not exactly the same thing but i wanted to talk about this as well, i hate it when i type a long thing and it takes alot of my time and i say everything i want to by heart and love what i just wrote and am happy with it and i go to hit send and bam it is gone lost it goes back to the site as if you never wrote it, i hate it i get so angry at spending all that time for nothing, that has happend to me more then once.. i hate it.. has that ever happend to you.. it drives me nuts.. i have never done any tasks in microworks, i have never used microworks i dont think.. im sure you were aggrivated as well sorry that happened to you.. hope your night gets better.. keep writing i like your posts..

• United States
5 Mar 12
I have not checked there recently. Perhaps I should.