A rainy day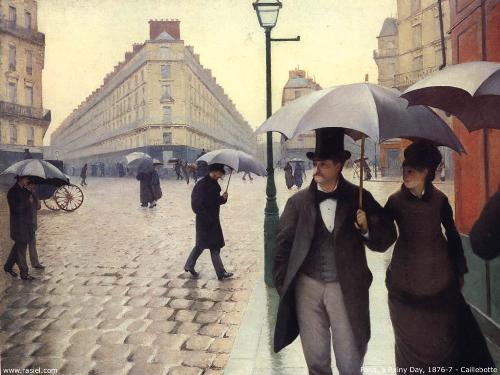 India
March 8, 2012 11:59pm CST
All boys and girls like a rainy day. I also like and enjoy a rainy day. Such a nice day came this year in the month of July. It was Monday. The sky was covered with clouds in the morning. It is drizzling. Around 9 o' clock it began to rain heavily. Yet some of us went to school, completely wet. Ti had been raining for two hours. Our headmaster declared it a rainy day. We strated for home after an hour. The roads went under knee deep water. The cars stopped moving. People were wading through the water. Towards afternoon, the rain totally stopped. I enjoyed the day very much. Share with me your fellings about a raing day.
1 response

• Indonesia
14 Mar 12
Yeah, I love rainy day too. When I was in school and it was raining, I usually look at through window to free myself from the boredom of my class. But, rainy day also makes me sad. It's complicated. I love rainy day and in the same time I worry about homeless people and animals. I wonder 'Are they okay? Will they get sick?' Something like that.

• India
15 Mar 12
Thank you for the response. Have a nice day.