Young people and divorce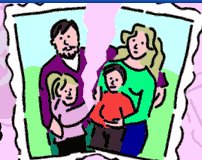 United States
March 13, 2012 3:28pm CST
I don't know about the area ya'll live in but this area young people get all excited they've been married 2 or 3 years. This year will be 13 years for my hubby and I and I personally love to talk to people that have been married for 20 or longer. The talk of the good times and the bad. Now days young people split up because they aren't "happy" anymore. Everyday is not going to be a bowl of roses. A good marriage takes lots of work you can't just give up the first time or second or or or. If your spouse isn't cheating on you or abusing you physcally or verbally there is nothing you can not work through. The sadest part is if there are kids and they have to go through it.
4 responses

•
14 Mar 12
Nowadays its a fashion of early marriage and it is very difficult to continue in the long run as everybody deserve happiness so the married couple is ready to break their relationship in order to live a happy life.


• United States
14 Mar 12
HELLO! Everyone deserves happiness. Sometimes you be amazed at marriage at a young age and how long it can last. It takes time to work through a marriage, you are right you just can't walk out the door and say goodbye. I look at celeberties and wonder why they got married and next thing you know they are divorcing in 2 months it's sad. I wish you happiness! have a blessed day.

•
14 Mar 12
Keeping up the marriage isn't an easy thing. I have a friend who divorced after 2 years of marriage. She married when she was 17 year old. And at 19 years old she become a single mother. Now she live even more happily than when she was married. Actually there are many reasons why a couple choose to split up. The problems that my friend faced is domestic violence. Her husband who was 2 years older than her had a bad temper. And whenever he got angry, she always beat her. So, it's the best for her to divorce. She has a great life now.