Flower Identification Sites

United States
April 4, 2012 5:28pm CST
Does any one know of any flower identification sites out there and especially any with photos? I am trying to find out what several of my flowers and plants are but have no way of knowing. I would love to have a site where I could ask and someone could tell me right away from a photo I took.
1 response

• India
11 Apr 12
Hello NailTech, I personally don't know such sites, but am a bit good with identification of flowers myself. If you could post a few photos of flowers from your garden, I may be able to help you identify those. :)

• United States
11 Apr 12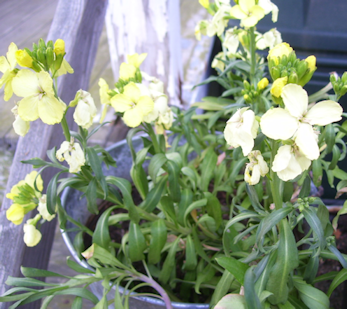 Hi kalyani, I'm going to post the picture here and hopefully you can tell what it is. I have a deep red one in the back of the yard in bloom as well, so they are both early bloomers. Perhaps a wild flower or not? Maybe you can tell what it is by the photo of the yellow one.