Summer and Ice Cream

Legaspi, Philippines
April 4, 2012 8:32pm CST
After a long time of waiting. It's finally here! Summer time! These are the things I enjoy doing during the summer time: swimming, visiting places, biking, and of course eating Ice Cream! But there is something which I do not like whenever I eat ice cream. I just don't know why part of my forehead down to nose is aching. I remember they call this thing as brain freeze. Is there a way to prevent this from happening? Aside from not eating ice cream of course.
11 responses

• United States
5 Apr 12
I live where Marini's candy store was first started and there are TONS of ice cream parlors in my town, and the only thing I know of too help, is when you feel a brain freeze, push your tongue onto the roof of your mouth or take your index finger and push up. Usually, by the time you count to ten the brain freeze is gone! Hope this helps!

• Legaspi, Philippines
5 Apr 12
Hi lexilynndavis! This is something. I need to try it since I'm planning to eat ice cream after lunch. By the way are you a doctor?

• China
5 Apr 12
Summer comes, and it is lucky we can eat icecream, We can have cool swim in cool water. Summer we live in air condition ,we hope rain. It dose not matter your nose ache when eat icecream, you may not fit for cold thing ,You may ask for people to excersise ,let you fit for icecream. If temporary not find the method, not to eat cold thing, to drink juice, cream warmer.

• India
5 Apr 12
Hello friend, You are right. I also agree with you.

Have a nice day.

•
5 Apr 12
just like you I love summer, of course going to beaches and like you eating ice cream and cold foods, I don't usually get that brain freeze, but maybe you should try to go to a dentist maybe you have some expose enamel, cause for what I remember my cousin used to experienced that before and the dentist said exposed enamel is one reason of brain freeze, just try it.:)

• Legaspi, Philippines
5 Apr 12
This is a very good suggestion. I will try it. Thank you very much for responding.

• United States
6 Apr 12
Perhaps eating ice cream slower would help. I've had brain freezes too but only from drinking ICEE drinks and that's because I drink it too quickly. It actually feels kind of funny instead of being painful and I just accept it as part of the ice drink experience.

Ice cream is delicious anyways so we can all benefit from eating it slower.

• Malaysia
6 Apr 12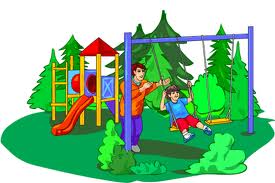 Summer for me here , is as usually will be walking in house in shorts only and drinking litres of colding or room temperature drinks like coke or water, ais water sometime, because i get heaty fast.BEst is plain water , and avoid all those junk food and also sweet drinks because sugar can really cause ill effect on me.Ice cream is ok , but i prefer cooling fruits like watermelon and such.

•
5 Apr 12
Having ice cream during summer is refreshing. Though I prefer icecream all through the year. I have a fresh pint of pineapple icecream just waiting for me to dig into it but I will eat small amounts because I want to eat less sugar and fatty foods. I did experience the brain freeze few times.. kind of makes my forehead feel numb. What causes it I wonder? Anyway, maybe to avoid brain freeze, it'll help to melt the ice cream a bit first so it won't be too cold.

• Philippines
5 Apr 12
I love summer time and I also love eating ice cream even if it is not summer. I eat ice cream if I feel like eating it. I think I haven't experienced that kind of brain freeze. But I don't like eating ice cream which is super cold. My favorite ice cream flavor is chocolate. I can't wait to taste ice cream. With summer, I can't really enjoy my summer because I will be having a OJT this summer.

• United States
5 Apr 12
Indeed it is the season for some great eating and some really great ice cream. I really enjoy eating ice cream during the hot days. There is just something extremely liberating about just sitting back and just eating a nice batch of ice cream during those hot days. Just rather sitting back and rather just eating a little bit of it at a time. I think that to prevent brain freeze, moderation is in fact the key. I think that I've gotten what could be considered to be brain freeze a few times. When I ate a bit too much ice cream, too soon. I don't get it when I spread out, take my time, and don't really shovel it down my throat. That is really the best advice I can offer for something like this.

• China
5 Apr 12
Oh,yes.Worth to enjoy the season has arrived.Warm sun,cold drinks,ice cream!Should probably be in the salty sea breeze blowing along the coast to enjoy the entire afternoon pleasent.

• India
5 Apr 12
Hello friend, You are right. It's time to enjoy my friend

Have a nice day.

• Philippines
5 Apr 12
I also love to eat ice cream and other cold food or beverages. I also expereince brain freeze. I don't know if there is a way to avoid it but if you don't want to expereince it, you better not eat food that is too cold. I know a friend who does not experience it.