First Gator of the Year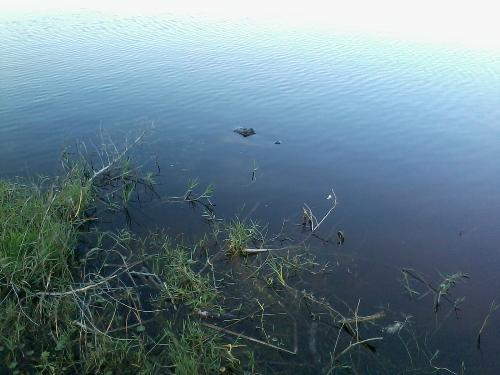 United States
April 17, 2012 10:29pm CST
My son and I went to the fresh water pond that is in our state park. Its called St Andrews State Park in Panama City Beach,Florida. While our state park backs up to a bay and follows on around to ocean side, we also have a rather large fresh water pond named The Gator Pond. Nick wanted to go and practice his new fly rod he had bought and get used to it. So we are there, and all of a sudden we saw bubbles which we knew meant a gator and then he surfaced so I could snap a picture of him. Nick was actually throwing out his fly rod over the gator. he just set there and did not bother us. Just had to show the picture as it was our first gator to see this year in the pond. Can you guys see him?
2 responses

• Philippines
18 Apr 12

how i wish we also do somethings such as that here..fishing is not really that common here... unless you leave near a river or a sea but still no one really buys a rod here... Gator is that a fish? or are you referring to an alligator?


• United States
18 Apr 12
Yep thats an alligator LOL. We have access to both fresh and saltwater fishing.

• Philippines
19 Apr 12
that is scary! lol i am scared of gators

even though i only see them on television


• United States
22 Apr 12
LOL Nick went back to the gator pond with one of his friends. This guy is pretty big and probably could not move as fast as Nick. But he saw a gator out in the middle of the pond. He said I see bubbles. Nick goes yep watch this. He got a branch and started making the water move. The gator started swimming their way. If they see movement in water they think food. This guy actually got nervous when he saw how close Nick could bring the gator to the edge. Nick was a faithful watcher of Steve Irwin. All his tricks and trades come from the Crock Hunter LOL.

• Paso Robles, California
18 Apr 12
I saw him, but he seemed farther than five feet away. What would you have done had he headed for shore when he saw you? Or if he'd taken Nick's bait and tried to run off with it? Somehow I don't think Nick would have enjoyed landing that kind of catch.

• United States
18 Apr 12
Nicholas when he was casting was actually about 3 ft from him. We are both comfortable around alligators. they really are not predators as some people think. He swam with them about 3 years ago. Now that scared me a bit but he said mom if something happened I am doing what I love. He is like a Steve Irwin. I have had MANY adventures with him. So I feel like Steve Irwins wife go get this bag this get that LOL I have MANY stories I could put here on nick and his adventures. He was going to go to Australia when he finished High School to meet Steve Irwin and do an internship under him. However that did not happen because of Steve passing away. Nicholas has always said Steve is his proxy father. I do know the boy has watched every episode if not once two or three times. People would be in awe at the way he can be around reptiles. I know I am. On the other hand I am a bird person. yea we were about 5 ft cause if you see where waters edge was we were right behind the edge there in the dry grass. Probably seems farther as I took it on my cell phone. But I thought it come up good enough to share and show people how they surface yet seem like a log. Oh and Nick was fly fishing no bait using a fly lure.