who's excited about playing Katy Perry: Sweet Dreams game?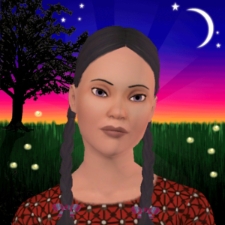 Craig, Alaska
April 19, 2012 2:48am CST
I can't wait to play. I don't own all the Sims 3 games, but I do have some of them and love playing with life. I have even made candy wallpapers. If your interest just download them from http://www.thesims3.com/mypage/DawnSeeker/mystudio and I have other cool patterns and objects. Sims 3 Rocks.
1 response

• Calgary, Alberta
28 Feb 13
I got for free, a friend of mine from the sims3 website gifted me this expansion, I was upset that the candy and icecream trees are not edible. some of the clothes may look tacky on their default appearance but when you recolor them, you can make them look lke decent and serious clothing. some townies on my game are randomly wearng the katy perry cupcake bras.