Receive yahoo e-mails notifications on your phone via sms.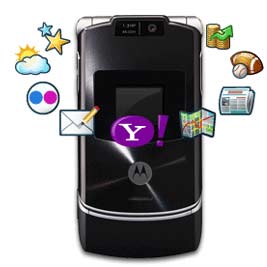 April 28, 2012 11:56am CST
Hello there friends. I am just wondering if there is an option in yahoo mail that lets your receive e-mail notifications right into your mobile phone. I know that most phones nowadays have internet internet or WiFi features so one could just log in to their yahoo mail account and check for new mails. But isn't sms/text notifications great? Because you could easily know at a glimpse that you have mail, with no need of connecting or logging in. Thanks for your response in advance, Godbless us all.
1 response

• India
30 Apr 12
I don't think that yahoo has such a feature.But if you have wifi or other internet facilities in you phone,which i am sure everybody has nowadays.Then why do you need to get a message alert?you just bookmark yahoo in your phone and check it whenever you want.