pet insurance hell!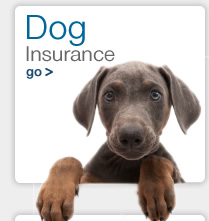 April 30, 2012 8:55am CST
I'm trying to buy pet insurance, and I'm having a little trouble. I'm not sure whether to pick max benefit, or lifetime? I mean sure, I know not to pick limited time, or accident only.. but I'm really confused about the other two. Max benefit is something to do about they will pay the costs of the treatment to the value of the policy, but once the limit is reached, it will only take on new illnesses once it is renewed? And then lifetime is any illness, or anything length of time, up to the value of the policy, over and over again, so long as they exceed £500 per treatment? WHAT?!?! I'm so confused.. Pleaseeee advise me on pet insurance, I've googled until my brain has hurt and nothing makes good solid sense!
2 responses

• United States
30 Apr 12
I love my dog very much but do not think I would get the health insurance plan for her because there are way too many loopholes. For example, they might pay if you pet has been poisoned, but not if it was poisoned by a plant in your backyard or a household cleaner. Well one of those is probably what it would be poisoned by I would think? I just keep a separate 'egg nest' for a rainy day...whether it entails my dog or myself when insurance seems to find a reason not to pay.

•
2 May 12
yeah.. i guess you're right. i'm just worried about anything ever happening and me not having the money. say for example an operation costing thousands! apparently this insurance pays out for any medical emergency that is costing over £200.

• Malaysia
30 Apr 12
Both are also very hard to decide.