We couldn't contact our WATER REFILLER =(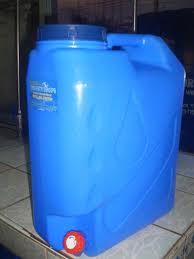 Philippines
May 15, 2012 11:25pm CST
Hello Lotters, I am a bit upset now because it's been days since we haven't contact our water refiller that has service this household over the years, or more than half the decade. You see in the philippines, water refiller stations are the best way to ensure that drinking water is clean. only a few higher middle class or rich people can afford to have their own water filters in their homes. while people like me living in the middle class can just afford to buy fresh water from refilling stations. I've been asking mom to look into her circle of friends who has water refilling businesses. right now our four water refill jugs are totally empty and been buying large water distilled bottles. any time today i might asked for a few near by stations for a refill..


7 responses

• Philippines
16 May 12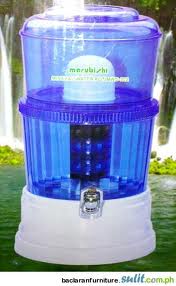 hi LK, I don't buy purified water at the station ever since, when I'm still there in your city. I bought one for me the water purifier itself that you can just transfer the water and purified it. I save more on this because I only pay only one water bill. It is also cheap there are branded one but it is almost the same. It cost only 800 pesos.


• Philippines
16 May 12
Hello Lynboobsy, that's what i told mom about buying a new of this kind equipment that involves purifying the water. besides, for now we can just refill this water refill jug. not sure though about the items that needs refilling but one things is for sure that we can always refill. can you give me a sample link so that i could see? thanks




• Philippines
18 May 12
I don't have any links to provide LK, you can search on sulit.com but it is more cheap buying on SM. Just try to visit the SM so that you can ask and see them directly.


• Philippines
16 May 12
That is the reason why I invest on my own water filter at home. I already experienced having to wait for the water re-filler services for a couple of hours that I ended up buying mineral water at a nearby store instead, and that was really impractical because I have already allotted certain budget for the water.

• Philippines
16 May 12
Hello ladyhemingway

we always do things once a month and we never had problems before. What is impractical now is that their number had been busy for days, I wouldn't entertain them any more if they call me back because what ever problems they have i don't care anymore.



• Goa, India
16 May 12
I am lucky actually to live in a town where tap water comes from a good spring. In my previous home it was so chalky that filtering it was not enough to eliminate the limestone taste and I could not drink it

. I hope you will have your jugs refilled soon : it is really difficult to live without water.

• Philippines
16 May 12
Hello topffer, you are so lucky to have that kind of situation about these problem. but there is one advantage is that we can have water supply we get to have a water disconnection. indeed, it's even hard for me to drink water when am supposed to. i will call the new refilling station by tomorrow, hopefully they can be a bit more accomodating.




• United States
16 May 12
I hope you get the water soon. I live in New york and my tap water is bad so we will be buying a water machine soon. the one with the big blue water bottle on top.

• Philippines
16 May 12
Hello giftsandbags, I never thought we would experience water scarcity in our lives. I have been a customer of theirs for the past five years and this is how we are repaid?! Not to mention they never even called at all! it's unfair and by tomorrow we might call for a new water refiller. so much for their services though




• Philippines
17 May 12
That's really sad, experienced that once when we were still new in our place. We used to have someone deliver our water as well back on our old house, but that company close. Good thing there is a very close water refilling station just across the street so we really had issues with that. But, when we transferred, that was the time we were really finding it hard to look for refilling stations for our house is not in the main road and you really have to walk 300 meters from our house to get to the main road so it's really pretty much far. We had issues with having no water to drink and was only asking our aunt, who lives 2 houses away from ours, with drinking water because they have a well that is screened and approved to be safe from drinking. But we hated the taste so we really have to look for a new refilling station asap

! Good thing we saw a refilling station car pass by and then we contracted them to be our official water delivery from now on.

• China
17 May 12
Hi,LK~ Awww,I'm really sorry to hear that. Water is really important. Wish you could get them refilled soon. Here we don't drink from taps. We usually just boil the water from the taps at home. In the dorms,we have small water jugs too. And we have a store in our living community and we can call them whenever the water runs out.So it's kinda convenient(sometimes it takes time for them to deliver to every dorm and we need to wait for a long time). Best wishes~


• United States
16 May 12
wow i could not imagine not having water anytime i want it, we have running water here all the time, to take a bath, wash clothes, or cook or clean with, but we dont drink it we could but i dont like the taste so we buy bottled water to drink its not that expensive either.. so we buy 24 pk a week... i have laways had running water and would not know how to act withput it, my x husband moved to a place out in the country that did not have water and they had to buy it and i thought it was terrible as my daughter lived with them.. i was glas when they finaly runned water to there house.. .i guess i take for granted all the little things in life that we have ..