Buying a treadmill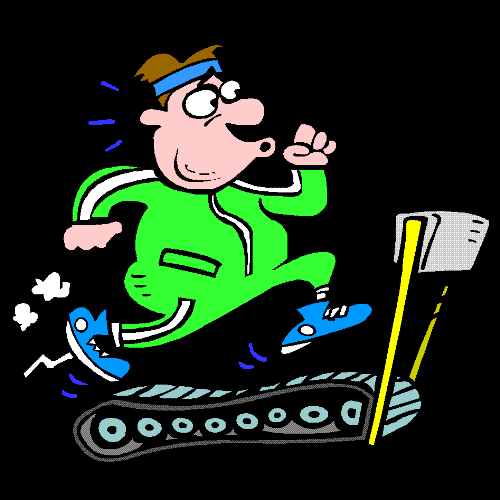 Philippines
May 19, 2012 9:44am CST
Do you think that using treadmill can be a good substitute in running or brisk walking. I am always late to wake up in the morning so it cause me not to jog or run in the park, thus I am thinking of getting threadmill but need to think twice to avoid further regret in future that it will just sit in the corner of our house and eat some space or the treadmill is not as effective as walking and running. What do you think mylotters, can you share your experience, I need to stay fit.
5 responses

• United States
19 Jun 12
I have one that I will use when ever I gain a few pounds. I don't want to gain weight so I plan to always have this in my home.

• Philippines
19 Jun 12
I think treadmill is a good substitute for running. You don't need to go outside plus you can attend to your household chores if there's a need. The important thing is, you should always use it. Most people I know used it at first but the longer the time, they reject it until the machine gets damaged.

•
28 May 12
A treadmill is very good if you spend a lot of time at home and are unable to get outside to run for whatever reason. It is much cheaper than going to a gym, because you only have to pay for the machine once whereas you would have to pay for the gym every month for as long as your membership would go on for. However, running outdoors is even cheaper, and if there is any way that you could do so, this way would be the best for your health and fitness, as there is some resistance thanks to the wind, and this is something that you would not be able to get from inside the house.

• United States
23 May 12
Treadmills are definitely as effective as talking a walk but I myself prefer walking because of the fresh air and scenery. So if you are like me you might find it hard to keep up your motivation to exercise with just using a treadmill