What do u mean by living your life to the fullest ? This life is headache 4 me !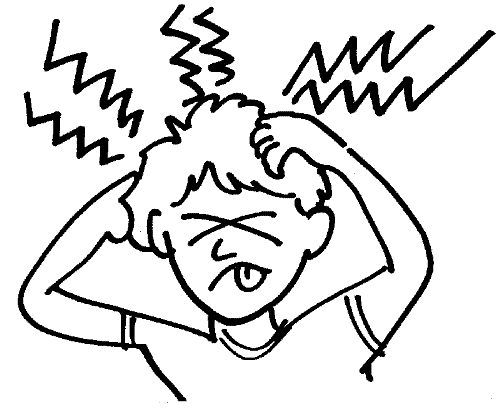 Sri Lanka
6 responses

• China
21 May 12
Once a time, I make a full list of my life and follow it for a long time. But after keeping that life for more than 2 month, I get ill and feel very tired. I think make my life fullest is not suitable for me. I at least need four hour free time a day to relax and enjoy my own life. If the work takes me too much time, I will lose the sense and the love of life.

• United States
20 May 12
I am not sure that I can answer your question as I am going to be glad when I finally get a rest from life! I do not feel like I can live life to its "fullest" because I am homebound. I am a 24 hour caregiver for my adult son who was injured in an automobile accident. He can do nothing for himself. This means I do not have the everyday freedoms others enjoy like just being able to go to a movie or out to eat with friends. (not that I actually have friends any more anyway....) But what I do is that I do all that I can with what I have. I started running and that is my outlet. I have a treadmill but when the aides come I run outside. And I hire sitters on weekends to sit with my son so that I can race. That's working for me - and there are a few other ways that I have learned to adjust to this lifestyle. But it's certainly not "life to the fullest.'

• Philippines
20 May 12
Hi Shan, you are still young and you are less than halfway in your life's journey. Well, life is not all good, life has its ups and downs, be prepared for it. For me, when we say live life to the fullest is, making the most of what you are and have. As a young person, do and enjoy the things young people like you usually do but be responsible in everything you do. If you are working, enjoy your money but spend it to useful things and save for the important things you need. When you feel you have enjoyed being single, spending your money and you feel you want to have a family of your own, then look for a girl you want to spend your life with. Enjoy being with her and your kids. Live how a good family man should live and when you are old already be happy for the success of your children and enjoy your retirement. Of course this journey as i said is not always smooth, but that is what life is. Good luck!


• India
20 May 12
Our life is full of uncertainties,ups and downs.You can make it a pleasant experience as well as a headache.Everything depends on you.For me,living life to the fullest is enjoying both ups and downs of it.Enjoy your pains as you enjoy your pleasant experiences.It's difficult,but not impossible.Try to change the painful problems of life and enjoy your efforts.I enjoy all my joys and sorrows and so am living my life to the fullest.In brief,stop disliking your problems.Take them easy.Take every good and bad of your life with equanimity.Taste them.That's what I do and can claim,I am living my life to the fullest.

• India
20 May 12
Cool man . I think even you are like me because even I don't like living this useless life of mine . ( others , please don't think that I am spreading hate ) . That is how I really feel because I don't like living my life especially with so many commitments on me . I can't live life for myself but then I have to fulfil my parents wishes . I really don't like such a life where you really can't decide upon what to do for your future . I also felt like dying many times but then I didn't do . Especially my parents expect so much from me and I surely can't do them . People around me expect to much from me though I am no such great person . This problem arises every time my exam results come . Everyone expects me to score above 90% but I am not capable of that and I know it . People around me don't understand me and start bugging me for scoring marks lesser than what they expected from me (I usually get about 80%) . There have been times in my life when I feel like dying because I feel that I am nite worth living in this world . Though life is a cycle where you have both good and bad times , the bad times are more in my life compared to the good times . Expectation is the root cause of all problems (great words said by Gautama Buddha) and they truly apply in my life . And yes , exams results are coming in the next few days ... and god behold , I don't end up doing something bad . Happy mylotting .