What is your favorite book about becoming rich?

Philippines
May 24, 2012 1:14pm CST
There are so many books that teaches you how to become rich. Sometimes the principles each author teaches are different from others. Which of these get-rich books did you like and what principles did they teach that you think you can apply for yourself?
3 responses

• United States
21 Dec 12
My favorite is Dave Ramsey's Total Money Makeover. It has a bunch of golden advice and he also has a website that features Financial Peace University. I just love the principals of saving money first, getting out of debt second and then saving and helping others as the final step. You cannot get ahead if you don't save first. The thought behind that is if you do not save first and something happens emergency wise, then you will have to go into debt to cover that emergency and end up worse off.

• Philippines
24 Dec 12
I also believe in the importance of saving money, so I would say this book should be a good good read. I haven't read the book yet but the title seems so familiar so it's probably a famous book about getting rich. I remember what Tony Robbins taught about the importance of saving when he explained that there are three different buckets. Bucket one is the security bucket where you save money. Bucket two is the growth bucket where you invest money to let it grow fast. And bucket three is the dream bucket where you use money for enjoyment. He explained that when you use bucket two and invest money and lose some, you needed bucket one as back up to recover from the loss. I liked that idea very much and I am starting to follow this principle now.


• Philippines
24 Dec 12
Yes, this is another popular book on getting rich indeed by the famous author Robert Kiyasaki...don't know if I got his name right. Anyway, I haven't read all of it but I think the book shows the importance of one's attitude towards money and getting rich. I believe the book encourages us to be entrepreneurs and to use the power of leverage which we see in MLM models.

•
24 May 12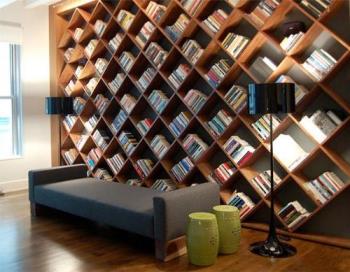 Think and Grow Rich by Napoleon Hill
,His research started when Andrew Carnegie (the steel tycoon who was then the richest man on earth) gave him the assignment of organizing a Philosophy of Personal Achievement. Hill, who was a poor journalist, armed with just an introductory letter from Carnegie, set out to interview over five hundred successful people including Henry Ford, Thomas Edison, Alexander Graham Bell, John D. Rockefeller, George Eastman, William Wrigley Jr. and Charles M. Schwab. Hill then revealed the priceless wisdom of his research in the form of the thirteen steps to success found in this book.
Another is CHANGE ANYTHING by Kerry Paterson
if someone stuck in one and more of life and want to change,and you think you lack of willpower.This book influences choices that shape up ones choices.The innovative book explain what they are and how you can make them in your favor.Based upon the social,the will empower that transform our life. The book doesn't fits all solution to our challenges, instead it shows how to tailor and handful simple strategies so that we can create our own success story, a new level of personal influences of getting rich. I have kept these books for so many years now and never felt bored about it.I learnt and been encourage reading these books. These two books are available in e-books as well but I own them in hard copy. Happy myLotting!


• Philippines
24 Dec 12
Yes, Think and Grow rich is a real classic! I had one before but lost it, but now I only use the ebook form which I try to read regularly. It should be one on top of the list. I'm not familiar with the other one you mentioned which is CHANGE ANYTHING by Kerry Paterson, but I got interested with your review of the book so I would someday get a hold of it. I would agree that each of our situations are unique and having simple but effective strategies to any situations that presents themselves should be a very helpful information indeed. Happy Mylotting and Merry Christmas too!