what is your dream!!! whithout it you won't do it in network marekting !!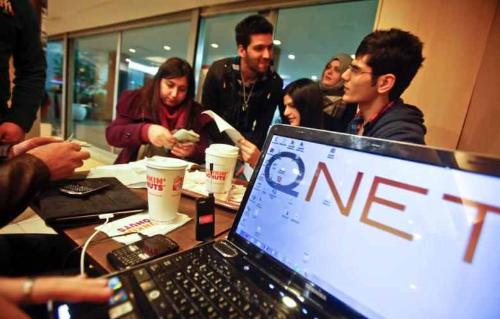 United States
May 29, 2012 4:55am CST
my life did change , once i steps in in that amazing world of network marketing ,,and all of the opportunity to sustain $$ and reach financial freedom !! financial freedom is that you find something you like , you pay with credit card without asking HOW MUCH IS IT ?? ( :) YES YOU SHOULD KNOW THE PRICE ) BUT ARE WE ALL able to do so and buy without worrying !! only 3% of the world live in this category ,, the other 97% run in a big big marathon ..irony that they end up working for the 3% so the 3% get more rich!! when my friend showed me a presentation for a great network marketing company ,,i saw the opportunity and on spot i signed as i saw the vision ,,, yet before i sign he asked me a hard question .. what is your dream ?? :) i didn't know it would be so hard to answer it , since we all had so many dreams thousand dreams when we were young , and learned with time ( had to ) shorten them into 3 . or 2 or zero sometimes , in order to cope with such stress and expenses in life ,, without writing down your dreams , you won't achieve anything ..it means your not serious .. my dreams are a lot ... extra income and spare time with family and loved ones , financial freedom and helping others become financially free and succeed too ...what is yours ?
2 responses

• India
29 May 12
even in life you cannot suceed if you donot have dreams,but the difference between sucessful and unsucessful peoples are that sucessful take each step forward to reach their dreams,while unsucessful peoples always complaint about consequences instead of taking a lesson from it.

• India
2 Jun 12
yes thats what i am saying people will throw stones on you,its upto you whether you stop you journey or make that stones into milestone


• Philippines
29 May 12
Yes, that's what most network marketing ask for some reasons cause most people tend to forget to dream nowadays. or they tend to minimize the dream cause they earn a little. The problem is that they don't know how to reach their dreams cause they can't earn much... but not all people are open to network marketing. there are lots of it nowadays but there are few people who goes and who does not.