How to cure Infantile Eczema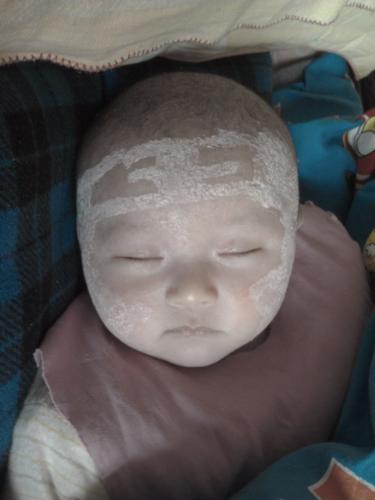 China
June 3, 2012 10:08pm CST
My little girl became has eczema since she was born 28 days.We though it will cured by herself, and just washing her face by cleaning water. But a week later, the little red dot spread to the whole face, so terrible! We were so worried and took her to the doctor, the doctor give us some hormonal lotion to coated in her face, at first, it have effect, but it not last long, after a week ,the red dot came back again and spread the whole face twice! Now,her cheek has a little fester and water seepage,in order to reduce her pain of itch, we tried many ways,but the eczema seems too headstrong!

Moms, do you ever have met this problems? How do you to cure it? if there is have any good method or just waiting the baby to grown up? Sigh, SOS~
2 responses


• United States
4 Jun 12
Use a mild soap or non-soap cleanser,and wash and shampoo your child at the end of the bath so he/she isn't sitting in soapy water. As soon as you get your child out of the tub, pat (don't rub) excess water from his/her skin with a soft towel or washcloth. Then, while the skin is still damp, promptly apply a liberal amount of moisturizer or emollient -an ointment,cream or lotion that "seals in" the body's own moisture- to your child's skin. Ointments and creams contain more emollient and less water than lotions and are usually best for children with Eczema.