I easilly get obsessed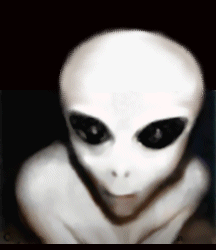 Czech Republic
June 10, 2012 9:48pm CST
A few days ago I caught some movie about alien abduction and they said it was based on a true story. When the movie ended I wondered did the story really happen and what parts were true and which were exaggerated. So I went on internet to read about this and expected it'll take me 5 minutes max. But the more I read, the more interested I became. So first I read the wikipedia article about the case. Then I watched 2 documentary movies I found about this particular abduction. After that I looked for the interviews. In the end I tried to get my hands on the book that was written by the abduction victim. When I learned everything about the case I could possibly learn, I started to look for similar cases and repeated the whole process. So for the last 3 days pretty much all I've been doing in spare time, was reading about the alien abductions :D And now I lost interest... But this happens to me a lot. I stumble upon something that I find remotely interesting and then somehow lose myself in it for some time until I get bored. And then I move to something else. Does this happen to you sometimes?
9 responses

• Malaysia
11 Jun 12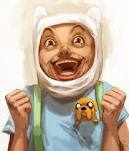 Yes, it good when u have something u interested and u dwell it deep, i guess now your knowledge about alien abduction and its types and example are good .THerefore your have just added a good general knowledge in your brain. IF your are a blogger your can include in yout blog and earn more traffic for those reader who are in these genre. When u have learn to the max what u can learn , it is natural to lost interests and to move on to new topic.It good progress.

• Philippines
11 Jun 12
Haha! This happened to me before! but in a different case, I'm obsessed to zombie apocalypses...I'm so obsessed with it that I studied microbiology,reaching a hundred of page in the internet if they're possible,reading people's comment about zombie apocalypses then 3 days later I got bored and played video games.Damn I need to get a life xD


• Czech Republic
14 Jun 12
Studied microbiology because of zombie apocalypse? Wow, that's deep. At least you learned something useful. If zombie outbreak ever happens I might look for you to increase my odds of survival lol. Which reminds me...have you seen this interactive movie? It's pretty fun. http://www.survivetheoutbreak.com/ Tell me how far did you come on the first try.

• Philippines
14 Jun 12
@Bionicman
, you show us that link that i really appreciated it, thanks for that movie playable link, now i start to surf my survival there and see how long can i last, the end result of it depends upon how lucky i am, I am entering that link now...


• United States
14 Jun 12
It happens to me with actors sometimes. When I see a good actor/actress in a movie, I would quickly look her/him up in wikipedia and then be obsessed in finding information about them like if they are married and what other movies they have been in.

It is a little embarassing but it keeps me occupied when I need a break from studying.

• Indonesia
14 Jun 12
I too get obsessed easily, especially about history and ancient civilization. I also obsessed about alien and I read somewhere on internet about alien during the ancient civilization. I read and watched history channels to find more information about those ancient civilizations, but then when I found another thing that caught my attention I began forgetting about my obsession of ancient civilization. I was interested about magic (black magic, mystic, ghost, etc), I could spend hours to read information or discuss it with people who has same interests as me and then when I found another thing I lost my interest about magic. It happened quiet often but Im just enjoy it, it is nice to learn something new, it's add our knowledge on a subject.

• Czech Republic
14 Jun 12
I like everything paranormal and sometimes it's easy to lose yourself in it.


• Czech Republic
14 Jun 12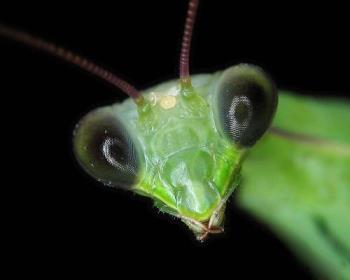 Remind me a little bit of a praying mantis eyes haha Now aliens are commonly portrait with those big eyes in popular culture. The origin of that look is associated with one of the first and most interesting alien abduction cases- Betty and Barney Hill abduction in 1961. Even tho Barney didn't remember being abducted, he told the whole story when he was put under hypnosis. He said the beings starred into his eyes with a terrifying and mesmerizing effect. "Oh, those eyes. They're there in my brain"(from his first hypnosis session). "I was told to close my eyes because I saw two eyes coming close to mine, and I felt like the eyes had pushed into my eyes" (from his second hypnosis session). And "All I see are these eyes... I'm not even afraid that they're not connected to a body. They're just there. They're just up close to me, pressing against my eyes."

• Calgary, Alberta
11 Jun 12
Oh yeah, Those obsessions, I call them flavor of the month. we change as we grow old and our interest always shifts from one way to another, My current obsession right now is an Upcoming reality show that will air in 2023. while you are obsessed of alien abduction, I am obsessed of being the alien. There is going to be a reality show where people will be sent to mars for real. I would kill just to be chosen. I wanna ride that spaceship and live this planet with swag.

• Czech Republic
14 Jun 12
Sending people to mars in 2023? I doubt that. Maybe orbit around the Earth or something... Still it would be awesome.

• Canada
11 Jun 12
oh, i am SO like that! lol! i am really into history and for awhile, i was really into the whole late 60's San Francisco peace thing and right now, i have been watching a old show from the 1970s that took place in Brooklyn and have read a couple of books on the Jewish in the lower east side of Manhattan during late 1800 and the early 1900s. i go crazy for a subject then get bored and move on! lol!

• Czech Republic
14 Jun 12
I had my history periods too. A few months ago I was totally crazy about the pharaohs lol

• United States
11 Jun 12
Yes there have been times where I have seen something or read something and been utterly fascinated by it. I wanted to really find out more about it so I go out and seek about much information that I can in my quest for knowledge, for my quest to really fill in the gaps of information. I need to know more and there are times where that uproots my entire life. I do admit however that when the obsession wanes, whether it be a couple of days or a week or a month or whatever, it is something that is just a distant memory. Granted, in that time, I could really find a lot of intriguing things during that time that would really cause me enjoyment. However, there comes a time after we learned all we can learn or perhaps we just lose interest due to other concerns.

• Czech Republic
14 Jun 12
But sometimes after some time, you can get back to your old "obsessions" until you find some new interest again...

• United States
11 Jun 12
I know that I do this when I comes to watching a movie that has several books to it. For example, The Game of Thrones. I finished watching the first season, really upset because I wanted to watch more. I hate reading, but knowing there are four more books out there, I reluctantly start reading the second one digging for more answers, obsessing over it for a few days. But then, a couple of days later, I get over the reading thing and decide I can just wait until the next season comes out.

• Czech Republic
14 Jun 12
I didn't want to read the books because I thought I'd enjoy the show more and didn't want to spoil it. But I'll probably pick the books now because the wait for the next season will be too long and I need some Game of Thrones.