Book I just got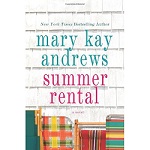 Onaway, Michigan
4 responses

• United States
20 Jul 12
Personally, I am not sure I have ever heard of her, or read any of her books. Was it any good? It is always good when you can get something for almost Free.

• Onaway, Michigan
20 Jul 12
I never read anything of hers this was a first for me. It was good I just finished it.

• United Arab Emirates
15 Jul 12
Maybe I should read about this book.

• Onaway, Michigan
18 Jul 12
It was a good book just got finished with it. So that makes it 24 books read toward my goal of 50 books by the end of this year.

• United States
22 Jun 12
Congratulations on getting a book from another site. I do not know the book nor the author but I do hope that you will enjoy it. I love getting things free but sometimes the sites i have found are just not worth my time. I have gotten a book from one site that I loved the one that I got, partly because it was free! I might check out the site you mentioned some time if I got some time for it. Good luck in your endeavors on Points and Prizes for further prizes and enjoyment of free things.

• Onaway, Michigan
18 Jul 12
Sometimes I feel the same way you do on sites I have quit some of my sites because they became a waste of my time. I loved the book though it was really good.

• United States
22 Jun 12
I have not read this book or any other written by this author.I will when I have time.

since you like it,I might as well. I will let you know how I like it.

• Onaway, Michigan
22 Jun 12
I have not read any by this author either it will be a first time for me as well. We can share with each other what we both like and don't like about the book.