Do you think dark colours attract attention more than the lighter shades?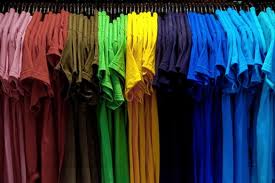 India
June 26, 2012 10:42am CST
Hey guys! I have observed people saying that they prefer wearing dark colours in parties or while going outside as it potentially lures people's attention towards yourself while lighter shades does not have that quality of attracting others. How far do you agree with their statements?
1 response

• Philippines
27 Jun 12
For me, the ones who get my attention when they pass by or see them are people in white colors, that is specifically. See, when it is night, it seems you can't see people in black. He he he. That is why i prefer light colors, in my perception, they are more attention attractors. He he. Have a great day!

• India
27 Jun 12
Ha ha ha..That was an awesome response by you! Yeah that is even correct that light colours have edge over dark colours at night. You can scare people away by wearing white at night also. Ha ha ha..!