We are now approaching the middle of the year - time really runs so fast...

Philippines
June 29, 2012 11:38am CST
A pleasant day Fellow Mylotters, Time really runs so fast. Hence, we are now approaching the second half of the year. Its just like when the year 2012 was starting, as almost all people are thinking what is in-store for him/her. And now, the half of the year has already gone. Were you able to determine what was really in-store for you? As we are now in the middle of the year
7 responses

• Philippines
13 Oct 12
hi, time is really fast that sometimes we can not know and when we wake up its an other day and week again,and now almost Christmas is really near again,time is very fast,even my age go higher now and i dont like it because i still enjoy being young.but we dont have choice is to accept that time is fast and we need to give value on it.

• Philippines
1 Jul 12
Yeah. It's been a very quick year for me. Last March, I was hired to work in Manila, and now it's already June. Time flies so fast. And I hope I can get a another job at the second half of the year because I wanted to change my career path.




• United States
29 Jun 12
a happy day to you as well, well this year for me started out very bad and it took me until about april to get things sorted out in my life.. we went thru the hard time and i made it ok.. and now i have been at my job since april, and it seems to be working for me, i am now able to help pay some bills and have a few fun things for myself.. and hubby is happy becasue of it.. we are getting along ok and my mom came home from china and i get to be with her more, and my daughter is now living woth me for the time being.. so ive learnd alot from those situations, while it was all bad i neede it for me to leanr to lean more on GOd for support.and i hope God has some good stuff in store for me and my family.. for the rest of this year and in the future.. i just keep praying every day..

• Malaysia
29 Jun 12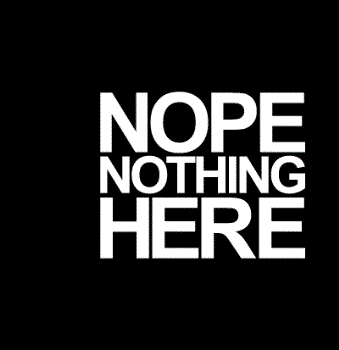 I opened and had a look. No, nothing there. There is nothing for me. But again, what did I want that was not there? I don't even know what I am looking for. Oh sure, we all want happiness, money, love... but those are all things we ALWAYS want. So it was not lately that I have wanted that. I wanted that since I have the ability to want. I guess the coming days for me is just life as usual. What I have wanted I have got a bit but there is always a want for a bit more. Perhaps it is good also that I don't have to be surprised with something I may find the next time I open and take a look. When you are older you don't like surprises.

• United Arab Emirates
29 Jun 12
yeas sure, time and days and dates just run and we are doing nothing in our life yet, i hope in the end of this year I will have something new and be happy that before the end of this year we accomplished something nice and great i hope, wow thats really hope

• India
29 Jun 12
I completely agree and its very shocking and i very much hope that its not because the end times are near , that's written to be a sign of the times in the passed years ago, it seemed time would move slow and the week didnt just fly by. now.....its the opposite....

• India
29 Jun 12
Oh!! I have just remembered after seeing this discussion. I have took some decision on the starting of the new year. Still now I have not yet completed them. Thanks for having a notification how speedily the time is running. When I look the paths of the previous months, in this year I have done so many things. Hope I could continue this through out the year

.