Le me trending a lot....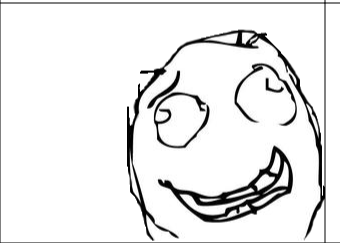 India
July 4, 2012 11:50am CST
I have been seeing on facebook and twitter and always see the le me, a very cute kind of comics with a cute faced guy being in a awkward situations, which are particularly the real situations which happens to us everytime. I find it very cute and have fun seeing and reading that. But what does le me actually means...the creator really created a very cute kind of comic with lots of fun.
2 responses


• India
4 Jul 12
okkk, i didn't knew that. But whoever created it, created really good comics. It's really very good.

• Philippines
9 Jul 12
It is very commonly used in Ragestaches which are comics in which the word "le" in french appears in every statement out of the actual comic to describe an action, a person or a feeling usually accompaning it. Example "Le killing in the shop", "le mom cooking", "le sad guy". Le means 'the' in french and although you don't say the mom cooking, or the me in english, this Le is used anyway although it doesn't make sense.