i hardly see people here with my swimming pool

Philippines
July 6, 2012 7:02pm CST
it is not usual to have a swimming pool here in the residential places in the city not unless you have a very big place which hardly any people here can afford not unless you are rich person. anyway, in the country you can afford to build one as sometimes you can extend your place the area you live. because of the wide space available . even if it is already public property . anyway, my cousin has extended her place and claim part of the watery areas and filled it with land and made a swimming pool. i don't how much the spent on the labor and every thing. but it is just 3 feet deep for kids only. but it looks good though.
2 responses

• India
7 Jul 12
Getting a swimming pool under our own money is a great thing

. Creating such swimming pools consumes a lot of money and it needs a lot of maintenance

. I think only an rich can only afford such long good pools. I hope you will have a good time in the pool with your friends

.

• Philippines
7 Jul 12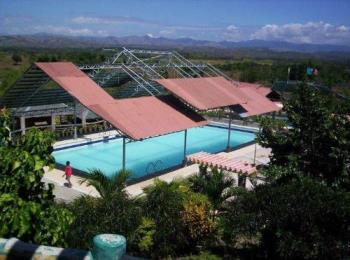 Not all people can afford swimming pool. It is costly to construct and maintain one. But if only I have the means I will surely construct my own. My little ones love swimming pool and surely they will so enjoy if we have one in the convenience of our own home. Well, let's wait and see if my dream will come true.