Amateur of spicy, and curry

United States
July 6, 2012 11:45pm CST
I admitted that I am an amateur on spicy food, when it comes to competition with my friend. He could eat a hot pepper without sweating, for me, I wasn't trained enough to do that. Today, I had dinner with a couple of friends, and we have Thai food. Most of them are spicy, and with challenge, I order my curry a bit spicier than usual. And it turns out too hot for me to taste, and it really burns my tongue, and I called it quit after 3 bite with some white rice. Then I have to drink a lot of water. That really giving an opportunity for my friend to make fun at me. I must say, I am still an amateur on spicy food.
4 responses


• Philippines
7 Jul 12
I guess everyone of us has a different tolerance to spicy food. I'm not really sure if I can be an expert at it too. I have many funny moments before that I turned red because of accidentally eating red pepper, and I always hear my sister and brother talking about it while drinking sessions with cousins. You are not alone


• Indonesia
7 Jul 12
I can say that I am a master on spicy foods. I cannot eat up my foods if they are not spicy. My friends called me crazy when I could eat 40 ground red peppers mixed with my rice.

• Malaysia
7 Jul 12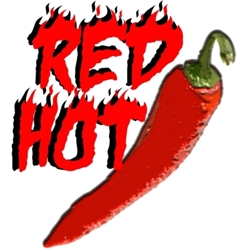 I am a spicy food lover. In fact I like my food not just spicy but hot as well. I think hot and spicy is an acquired taste. In my family, it is only me who likes very hot and spicy food, the other members accept just moderate or normal hotness. The curry that serves in the restaurants normally is not that hot as they also have to cater to people who are not used to hot food, unless you specifically ask them to prepare it hotter.