My Way: The best songs ever

Indonesia
July 7, 2012 10:20pm CST
At one point, accidentally, i briefly saw Robbie Williams singing 'My Way'. Yhen i play back the clip song, i thought it was the most beautiful songs I've ever heard. The lyrics are very touching and the sound is so wonderful. After that, i tried ti find anyone who has ever sung the song. Elvis Presley, Frank Sinatra... even Celine Dion, all of them ever sing that song, it seems like 'My Way' is the anthem of the big stars. But of course, Elvis is better than all of them. What clear is, in my opinion, because of the prowess, anyone who brings to that song, 'My Way' is always wonderful to heard.
2 responses

• United States
21 Jul 12
I remember that song also. When I was growing up it was a song always sang by Frank Sinatra. As a matter of fact it was written for him to sing. I also like the Elvis Presley version. I am no fan of Celine Dion. But it is a very popular song. It does seem t lend itself to many singers.

• Malaysia
8 Jul 12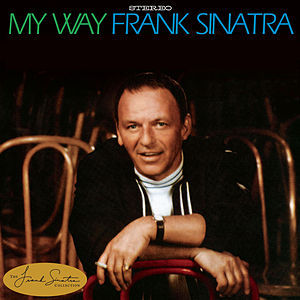 'My Way' was a French pop song 'Comme d'habitude (as usual)'. Paul Anka, a famous singer, got the publishing rights and he rewrote the lyrics specially for Frank Sinatra to reflex what Frank Sinatra was going thru at that time. Yes, the original version of 'My Way' is sung by Frank Sinatra. Personally I like his version the best. The lyrics of the song is meaningful too. I love the song and the singer. We have to thank Paul Anka for the song and the lyrics.