Shape of My 'Heart'?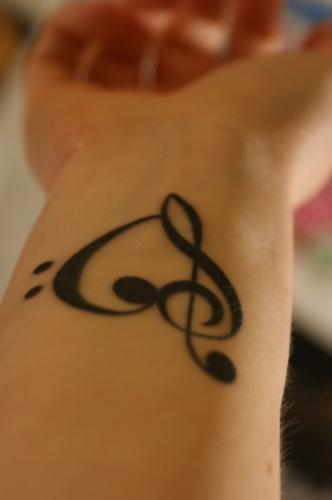 United States
July 10, 2012 1:07am CST
Everybody has a shape. Some people love stars, some love hearts, some like circles, pentagons, octagons, squares, rectangles, triangles, etc. For me, it will always be a 'Heart'. It has always been my favorite and I want that shape everywhere. I want hearts shapes in my wrist-watches, my necklace, my earrings, I want heart shaped charms in my bracelets, anklets. I even have it in my signature. I hope someday, my wedding ring will also be heart shaped. I draw the shape everywhere. I even asked my parents to get me a heart-shaped bed. I don't know how I can sleep in it, but I asked for it. My parents are not crazy, only I am, so that will never happen. Only a 'star' comes second in my mind. What about you? Do you have a shape that you are simply crazy about? Or you think it is lucky for you?
5 responses

• United States
11 Jul 12
Mine is the Hexogram(six sided shield of David). It has special meaning to me dating back many lifetimes.

• United States
11 Jul 12
My avatar does not show up well until you look at my profile page. A piec of art I did usung the hexogram in my work solving the Zodiac crimes and some puzzles related to symbology.

• Kochi, India
11 Jul 12
David is Satan,right?..If we pray to him,he will give up his evil way.

I like hexagon too,its my favorite,uhmmm after ciircle


• United States
12 Jul 12
Hello PoppaDave, your shape sounds really mysterious and full of interesting meanings. I would love to find out more about the origins of the hexagram. Or is it hexagon? Are they two different things?

• Kochi, India
11 Jul 12
I like circles,they always shows up in my answer paper.So I am very familiar with it.

Everything in this universe is somewhat circular in shape(sphere spiral included). Its the simplest shape,i like it so very much.I use my compass to draw it everywhere I like..walls,books,table etc etc.

• United States
11 Jul 12
That's really nice. Circles can be used to make really creative designs and there can be a lot of variety with circles.

• India
5 Feb 13
Wow dear ,Thanks for sharing. My favorite is a circle, i see a circle every where, specially on walls, tress, grounds etc.

• Philippines
24 Dec 12
I have never thought about shapes and if they bring luck before. all i know, is that we look at numbers, and colors and what luck they can give, but never really about shapes. =) now that this has come to my attention, perhaps i would choose a circle, no beginning and no end... =) it goes on for eternity and i like that.

• Pune, India
21 Jul 12
Actually i was not fond of any special shapes so far. But now after joining Mylot i am crazy about these stars.I do prefer star. Star indicates ranking of an individual in military,navy and air force. Even in police department a person 's post is identified by the stars on his uniform.Even the stars(astrology) do play a vital role in day to day life.