violent reaction as to the people betting when Dolphy will die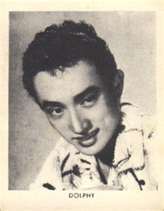 Philippines
July 12, 2012 6:09am CST
Dolphy died. and all of the Philippines mourn. I think Filipinos around the globe also mourned. those who saw him on tv knew he was a man who brought smiles. tonight I heard in the news that some people in facebook even had the guts to bet on when Dolphy will die. I say that is a very bad behavior. would you consider someone doing that to your relatives or family members. I really dont like what they did.
3 responses

• Philippines
13 Jul 12
Inconsiderate is all I can say.

• Philippines
20 Jul 12
that word sums up the actions of those foolish and childish people who bet on when Dolphy will die. very very inconsiderate.

• Pasay, Philippines
12 Jul 12
They can predict and think if anytime soon Dolphy will die is not bad because it is already obvious on his illness that it is inevitable. But making it as a bet is kinda very rude. Too bad some people are not aware of the moral values. I think they shouldn't publicize it on facebook that now it is a large network that anyone can have an idea on what you are yelling and posting about.

• Philippines
14 Jul 12
To have a thinking that he would not be staying with us any longer is one thing. It only means that one must be open to all the possibilities that may take place. But to place bets on the possibilities is but another issue. Especially if it is regarding the passing of a person, even of such a prominent one like Dolphy. I am only a rookie fan of him, to be honest. But I could already feel a bit of insult to find out such happenings, especially on a place like Facebook. You do not need to have a direct relation or involvement with him to feel such way, I think; all you have to have is a sincerely good heart to see that there is something wrong with the said issue. Couldn't they even have a little respect for him? He deserves it, doesn't he, because every thing he did during his time made him so. I could only hope that the people who did those terrible behavior would realize how badly they went, and that they won't think of doing it, ever again.