why is it hard to say sorry? :(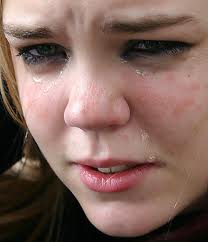 Philippines
July 13, 2012 9:32am CST
Hi guys. well I got into a fight with my boyfriend last night. Even though we want to be okay again, I felt like the both of us did not want to be the one to say sorry first. I didn't say sorry because I want him to say it first. Our fight lasted until today. Do you know why it is hard to say sorry? Have you ever had an experience like this before? Hope to hear your reply!
4 responses

• India
31 Oct 12
This discussion is 4 months old, i am sure you are in good terms, fight with boy friend or husband occasionally brings kind of sweetness in the relation. Thanks for sharing

• Philippines
13 Jul 12
Most males including myself have over 9000 level of pride :), so you will be arguing with us expect that we will never back down or lower our defenses and say sorry, I guess it is in our genetic make up that we males are this way. Few advice, if the cause of your fight with your bf is just a light matter, just do the first move and I am sure he will come right back at you. If you really love him then that should not be a problem right?

• Philippines
13 Jul 12
Most reasons why it is hard to say sorry is due to pride, no one wanted to lower his/her ego. Each thinks that we should not lower down ourselves, thus they should do it. He or she should say sorry, not me. One would think that it is his fault so he or she should sorry. That is why no one wanted to say sorry.

• Indonesia
13 Jul 12
Hi, I've been through this kind of situation a few times. When that happened, we didn't verbally say I'm sorry. It's just because of silly self pride. But we both know it's over when you do reconciliation acts. You can cook him "I'm sorry" meals, that is his favorite meals. Or give him a massage. Or do other favors that will make him happier. When the situation has gotten better between you two, when the tension has gone, the "I'm sorry" word will be easier to say, if you feel you need to hear the exact word. But don't push it. Remember, saying "I'm sorry" can hurt someone's pride. If any of you don't feel good saying it, pushing it too much will just create more tension. The "I'm sorry" acts are as good as a verbal one. It always work for me. Hope it works for you.