Do you eat breakfast?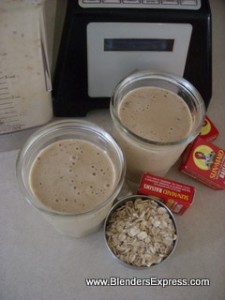 Philippines
July 16, 2012 4:23pm CST
Nowadays, each one of us seems to be in a hurry early in the morning.so I am.With that eating is out of our mind. We are just thinking of doing things quickly for us not to be in a hurry.So when we arrived in the office the very first thing we do is to have a cup of coffee and without bothering eating breakfast. Do you think coffee can supply the energy needed for our body?In that case it seems that we really forget that breakfast is the most important meal of the day.What's funny is that we don't eat breakfast but we have a heavy meal for our dinner which should not be done. According to the dietitians we should eat a lot in the morning and a little i the evening.However that's one of my problem now. I don't have any apetite in the morning but I love eating in the evening with heavy course.So recently I try to eat oatmeal for my breakfast but sometimes i don't like the taste of it so i tried to mix it with a little sugar or eat with fruits..Do you think it is good for breakfast?
7 responses

• Philippines
17 Jul 12
i'm practicing to take breakfast everyday because it's the most important meal of the day and i do believe that it gives me energy to go for a long day. coffee is not enough for our body , it does not give enough energy our body needed . i remember my friend saying this to me "eat breakfast like a queen.lunch like a princess and dinner like a pauper because we are not consuming big amount of energy after dinner ..oatmeal is also good for our health ,just make sure you pair it with any healthy foods,like milk or fruits

• Philippines
17 Jul 12
,, yeah people now don't eat breakfast because it takes time to prepare meals and they don't want to be late,

• Vietnam
17 Jul 12
I always try to eat a bit before drink coffee. This time, to save money, i have breakfast at home, i cook myself...i don't want to get problem with my stomach when eating out...and then i have a cup of coffee. i don't eat much at night time also, just have 3 main meals in a day so that my weight is kept for long time. Currently i can wear a shirt that i had 10 years ago...my body shape/my weight doesn't change much also...

• Philippines
17 Jul 12
I think it's ok to have oatmeal with fruit for breakfast. But as much as possible try to eat healthy food. You need that one to fuel you with energy throughout the day. In my case, I sleep around 1 am and wake up at 10:30 am. I asked my doctor if it's ok if I just eat lunch directly because I'm pregnant. She said it's ok because I'm sleeping at breakfast time and I have a different schedule of things. But she advised me not to eat a lot to compensate the meal that I missed. I also want to share this quote: "Eat breakfast, share your lunch with a friend and give your dinner to your enemy". Just interpret it..

• United States
17 Jul 12
I always have to have breakfast, even if it's just cold cereals. if there really is no time, I will make sure to take something to go for me to eat while working on my desk. Sometimes, I prepare a cold sandwich the night before or a "bento". Then the next morning, all I have to do is take it out of the fridge, put in my bag, and after getting to the office pop it in the microwave and prepare myself some coffee. I always say that it's better to skip dinner or even lunch; but never breakfast.

•
16 Jul 12
I know that breakfast is very important though i very rarely eat breakfast.It has been shown to be linked with medical conditions for example diabetes it has also been linked with weight loss.This is because not eating breakfast means you are very hungry by lunchtime so people who skip breakfast tend to have high calorie lunches contributing to wait gain.My mum found this was the case when she was trying to lose wait and now she eats a decent sized breakfast and a healthy snack at lunch.Oatmeal would be a good breakfast as it would give you enough energy to last for a long time.

• Philippines
24 Aug 12
I do not really eat breakfast most of the time. I know it is wrong but it just seems like I do not have any time for it. I have school in the early morning and I do not want to wake up earlier just to have breakfast. Instead, I have a big lunch. I think oatmeal with fruits is really healthy. Way to go! Keep it up. Happy mylotting.

• India
22 Aug 12
Yes coffee and tea can supply the energy in our body. Regular forget the breakfast is not good thing but some time is no matter.