I am irritated by our neighbor.

Philippines
July 20, 2012 5:17am CST
i don't know if it's only me but do you care or will it get on your nerves if your neighbor plays very loud music and seems like they have no respect towards other people or fellow neighbors? i really get irritated by this neighbor of ours, this girl has a loud mouth and in a way that comes across as arrogant. she really doesn't care too much, sometimes she is blasting the radio really high with no consideration to other people. other times, she is singing so loud early in the morning, and her voice is not that good,.our house are just too close that's why. it is really irritating and can ruin a day and mood. what can you say, if you have a neighbor like this?
5 responses

• Malaysia
20 Jul 12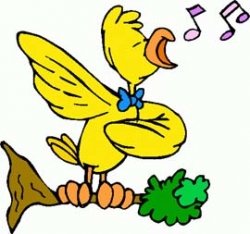 It is very unfortunate that you should have an inconsiderate neighbor. But there are such people who is so self-centered that they never feel for others. There is a saying that "relatives and neighbors are meant to be, you can not choose them". It is true that when we buy a house, most of the time we would not know who our neighbors are. So it is always too late when we get to know who are they eventually. Be patient. Find a good opportunity to talk to them in a joking way, that she should be a singer as you can always hear how well she sings. Indirectly you would have let her know that her singing is disturbing other people. Hopefully it will solve the problem.

• Philippines
27 Jul 12
yes, some people are reaally like that. but for me, i consider how i would play or listen to music..i consider the time and how if i turn it up so loud it can disturb other people especially in a place where the houses are so close together. yes, her voice is really irritating when she speaks much more when she sings..it is truly unpleasant to the ears..sometimes she turns on the music so loud and then she sings. it is really annoying to me..

•
20 Jul 12
That a very funny situation you're in, I know your being serious right now but I think you need to start working hard and saving up money, then move to a quieter, exclusive village. We actually have the same problem, in my case my neighbors have this habit of closing the street when there's a birthday celebration and brings out the karaoke machine. While they're singing their hearts out, I'm in my room cringing tying to get some sleep. Let's be active in myLot so we can start saving up.

• Philippines
27 Jul 12
that is really the attitude of that girl..as i have observed. yes i wished i live in a place where houses are far apart so there is more privacy and peace and also i wish i stay away from here..so i will not be able to hear her voice and the music she turns on so loudly every now and then.

• Philippines
20 Jul 12
I can feel what you are feeling right now. Like you, we also have that very same kind of neighbor. But the only difference is that we have to understand him because he has some kind of a mental problem or just a depression I think...his trip every morning is to play Elton John's Sacrifice song over and over again for the entire morning while he is sweeping our place because he is a Barangay Aide. He will only stop the music when he arrives home by lunch time...can you control your temper with him?

• Philippines
27 Jul 12
nowadays, she is doing the same thing everyday..turning the music so loud and to the highest level..why can't she listen to it in a manner that is just right for her own entertainment and pleasure..she doesn't have to turn the volume up for everyone around. not everyone around are interested in what she is doing or listening and other people will be disturbed already. nowadays, i am learning to ignore what she is doing..sometimes, it comes to a point when i feel like i wanna say something already but i just control myself until she turns the music off..

• India
20 Jul 12
"...she is singing so loud early in the morning, and her voice is not that good,..."

That was a pretty humourous comment. I can understand how you must be feeling aboutt this brat. Some young chaps love to listen to loud music. But it is definitely not good if they make it so loud that it is heard till the neighbours house.

There are people who do not respect others. She is probably one of those kinds!

Just keep ignoring her. More you advice, she will behave more arrogantly!

• Philippines
27 Jul 12
yes that's right..i can really sense and see she is a brat and the kind who doesn;t care about what people feel if what she is doing is offensive. the music was so loud, how much more in their own house..it would be so loud, i am surprise she is not getting deaf with the music..and she is doing it at a time that is not right to play a music so loud. it happens a lot of times, but nowadays i am just controlling myself and ignoring what she is doing.

• United States
17 Aug 12
We have had neighbors like this, and it can be quite annoying. It even seems like many times you try and talk to them, and they only respond with turning the music up even louder. It would be nice if they would just politely turn their music down especially at certain times of the early morning or night and just be able to get along with everyone so much better.