Help! Need a new ball!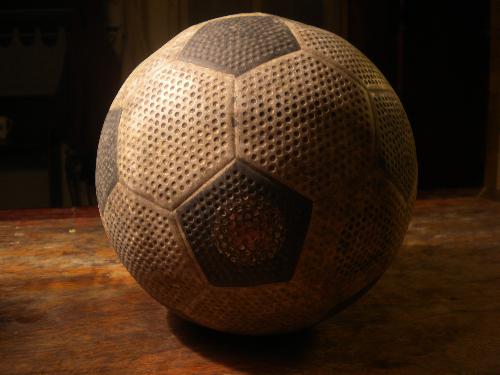 Philippines
July 20, 2012 1:42pm CST
So guys... I'm not yet sure how this photo thing on Mylot works.. But if you can see that ball down there.. or wherever it is... that's my current training ball. It's already flat and ugly and i'm going to get a new one.. Do you guys have any suggestions for a ball that's not easy to get flat if it hits hard on a stone.. I have many stones on my garden so my ball always gets scratched. My ball down there is already flat because it got hit hard on the stones.. Also.. please suggest a ball that's not too expensive... Just a little cheap maybe but hard skinned. Because if it's a very nice ball it will be hard to use it because it's sooo special... Anyway the ball I'm asking for it just for training at home so I don't really need a very nice one.. So... Please suggest a ball for me.. Thanks!
4 responses


•
24 Jul 12
I am sure that all balls will get flat and scratched if played on stone. Why don't you go and play on grass then your ball will last longer ?