Woke up,stretched up,eaten my meal & bathe with cold water, yet, still zzz..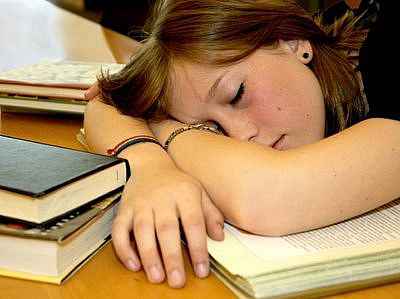 Philippines
July 23, 2012 6:50am CST
When i was in high school, this has never been my concern but when i entered college this is became my no.1 concern---SLEEP. I guess every college student who really studies and works hard in school can relate to this. I never have enough time to finish school requirements early to make way for reading my book and reviewing my notes. Requirements after requirements are given each day and if you don't start it right away, you will really have a problem later on. But no matter how much planning and budgeting of time i do, I am still sleep-deprived. I believe this is just a part of college life that i'll have to go through and be the final product that i want to be. I'll be graduating next year, if God permits, and hopefully all my sacrifices especially with sleep will be paid off and I will be able to say to myself that it was just worth it all. :D
3 responses

• Philippines
27 Jan 13
Find time to rest and sleep. It is really kinda hard especially when you are on your last term, I had the same problem before but gladly all the hard works, sleepless nights were all worth it. However, don't deprive yourself the rest you need because in that way you get to recharge your batteries, you know how very hard it is for a student like you, you don't want to compromise your health as it would result to a poor performance at school. You have to set a definite number of hours for sleep so whatever unfinished school work from the previous day, you can do in the morning and that way you can think clearly, it's no use trying to study when you're tired and sleepy, you'd be wasting your time over nothing.

•
6 Oct 12
My daughter was forever tired when she was studying and she was looking really done in at one point. Thankfully she do not have to study now and instead works a full time job, as well as doing other things that also take her time up. A friend of mine use to live on cafine while she was studying, where as I was the same when I was working all weekend and then trying to come as a full time mum as well.