I like to admire the sunset and you?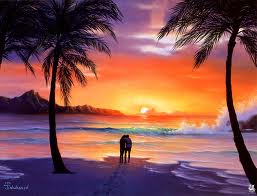 Mauritius
July 26, 2012 10:09am CST
Every day when the sun is setting I go on the roof of my house to admire the sunset. I am an artist, so I admire the nature which gives me the inspiration to draw better. Sometimes I miss it. I also go to the seaside with my boyfriend in the afternoon to admire the sunset. It is really soothing and peaceful. Have you ever tried it?
7 responses

• China
15 Aug 12
It is a pity that I haven't seen the sunset. It must be so wonderful and peaceful.


• India
26 Jul 12
Hello velentina, I also really enjoy sun sets. I feel more relaxed and comfortable while watching those kind of beautiful scenes. I often go to the beaches to have great view of the sun set with my friends

.



• Philippines
26 Jul 12
same here i also do appreciate sunset scene. i also do appreciate stars. so nice to hear that i am not the only people in this world that spent time at the rooftop just for a peace of mind and a bit of sight seeing. i also love to talk to God whenever i am alone at the rooftop.

• China
26 Jul 12
Yeah, I also enjoy the sunset, especially in such a day in the summer. The sunset looks so beautiful.

• Thiruvananthapuram, India
26 Jul 12
The setting SUN...it is quite picturesque and offers a sublime sense of consciousness and tranquility.While the rising SUN raises hopes of a brighter and prosperous day, the setting sun sets in new hopes and aspirations to the forefront of our thoughts and personal thinking.