doing all things YOUR OWN..

Philippines
July 28, 2012 9:56am CST
while others just lay there and don't do anything and don't even care to help or even offer help...

why do this happen? why do others just lay there and do nothing and just complain all they want as if like they are the boss when they are not...
5 responses



• Gold Coast, Australia
29 Jul 12
Some people are just lazy, others are really shy and afraid that they may do the wrong thing or make a mistake if they try to help with something that they do not know much about. I see this all the time at my archery club. We had a huge event on there over the weekend and while most members pitched in and helped out, there were some who just watched everyone else doing everything.


• Philippines
31 Jul 12
i think helping or doing initiative to help happens in all places. it doesn't always mean inside houses or so. it does happen anywhere in the world as long as there are people in it... oh,so you own an archery club? that's great! i hope i can try that sport sometime, if only i am near your place...

yes, helping people is an act where it comes from within our ownselves. wherever we are, if we see people needing help,we should make an effort doing so. it doesn't have to be taught of. it should be aninstant atitude towards people around you...being a responsible person...

• Gold Coast, Australia
31 Jul 12
I don't own the club as no one owns a club, I belong to the club, but I guess all club members collectively own it. You are right, you cannot teach people to be more this way towards others, they have to choose it themselves with their own free will and desire to do good.

• Philippines
1 Aug 12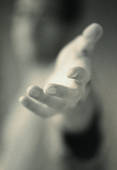 Okay...so do you always play archery then? how often? Yes, there are people who can be shy when approaching for help but then if you really want to help, there's no need to be shy at all. people would be happy that you take the initiative to help out even though you're not asked to. if they say, it's okay for you not to help, at least you tried...and there's nothing wrong with it... Some people can be afraid for they might do something wrong. Maybe asking is a best way for it...some are just observing for when the time comes, they'll know what to do when it is their turn to help or act...



• Philippines
28 Jul 12
There are persons who does not really care to help or just plain lazy. In the house during weekends i do everything, from preparing meals, cleaning, doing the laundry, going to the grocery, paying the bills, washing dishes and other errands. This makes me real tired during the two days off from office work. Sometimes i dreaded the weekends because i am more tired and i could not even enjoy my days off.The worst thing is when i have migraine attacks or when i am sick, i still have to do those chores or else it will be left undone. Sometimes i request my daughter to help me but she just keeps on complaining so i prefer doing things myself than listening to her complaints.

• Philippines
28 Jul 12
Oh, that's what mothers really do most of the time. May I ask how old is your daughter? I guess parents or mothers should really teach their children to be responsible even if you are with them. They should learn to help specially in household chores. For all things, we are all living in one house and we all have to help each other out as a family.And not just eat and play and sleep. never even care about other people or chores in the house... I can see my mom in you, written in your profile you are in your 50's same as my mother. She always do things but I do help in cleaning,washing dishes,laundry. but my sisters didn't even care...same as my father who always do the talking never even helping...even just a little bit...All he does is lay on the coach, same as the others...

• Philippines
29 Jul 12
She is 18 years old come October, she also knows how to cook and clean the house but she just rely on me when i am in the house. When i tell her to help me, she just argues with me so to avoid argument and delay in my work i just do them on my own.

• Philippines
31 Jul 12
what? she seems to act like a princess huh? the fact that she knows how to cook and clean the house plus you are both living in one house, you have to help each other out. maybe scheduling activities can help you and her to be responsible. i guess communication is really best on this kinds of situations. after all, it will help her be responsible when she live alone in the future and eventhough she is still living with you, she will learn to getused of the responsibilities needed to be done in everyday life.


• Philippines
23 Aug 12
People like this shows irresponsibility, don't you think? I think it's everyone's responsibility to help each other out even just in simple little ways of helping them. like if you see someone carrying many things and they have to pass through a door, why not help open the door. or just pick up something that had fallen when someone had dropped it and don't have the ability to stretch much...simple things like that.what's your say?


• Greece
29 Jul 12
People and people....some do what needs to be done without talking. Just get it over with. Others do it and complain. Others just complain. Try to be around people of the first kind...